Decorating with wooden blocks is the new trend to follow in our interiors. It brings graphics and modernity. How to decorate with wooden slats? We give you examples, and we explain how to do it.
What is the wooden clamp and how to put it?
This is a piece of wood with a rectangular or square section that can easily be found in large DIY stores at a very competitive price. It can be used in various ways in decoration, even if its primary function is to support shelves, for example. For example, it can be installed in the classic way by screwing it (video). But you can also choose to stick it with double-sided tape for something more reversible. It is preferable to choose clamps made of solid laminated wood so that they are straight and without knots and obtain a perfect result.
How to use the log in his decoration?
There are many ways to use the wooden block in its decoration, mostly it is placed on the wall, it is evenly spaced, it is especially practical to dress atypically shaped partitions, here are some photos for you to inspire your own project
The barn style door suitable for a designer interior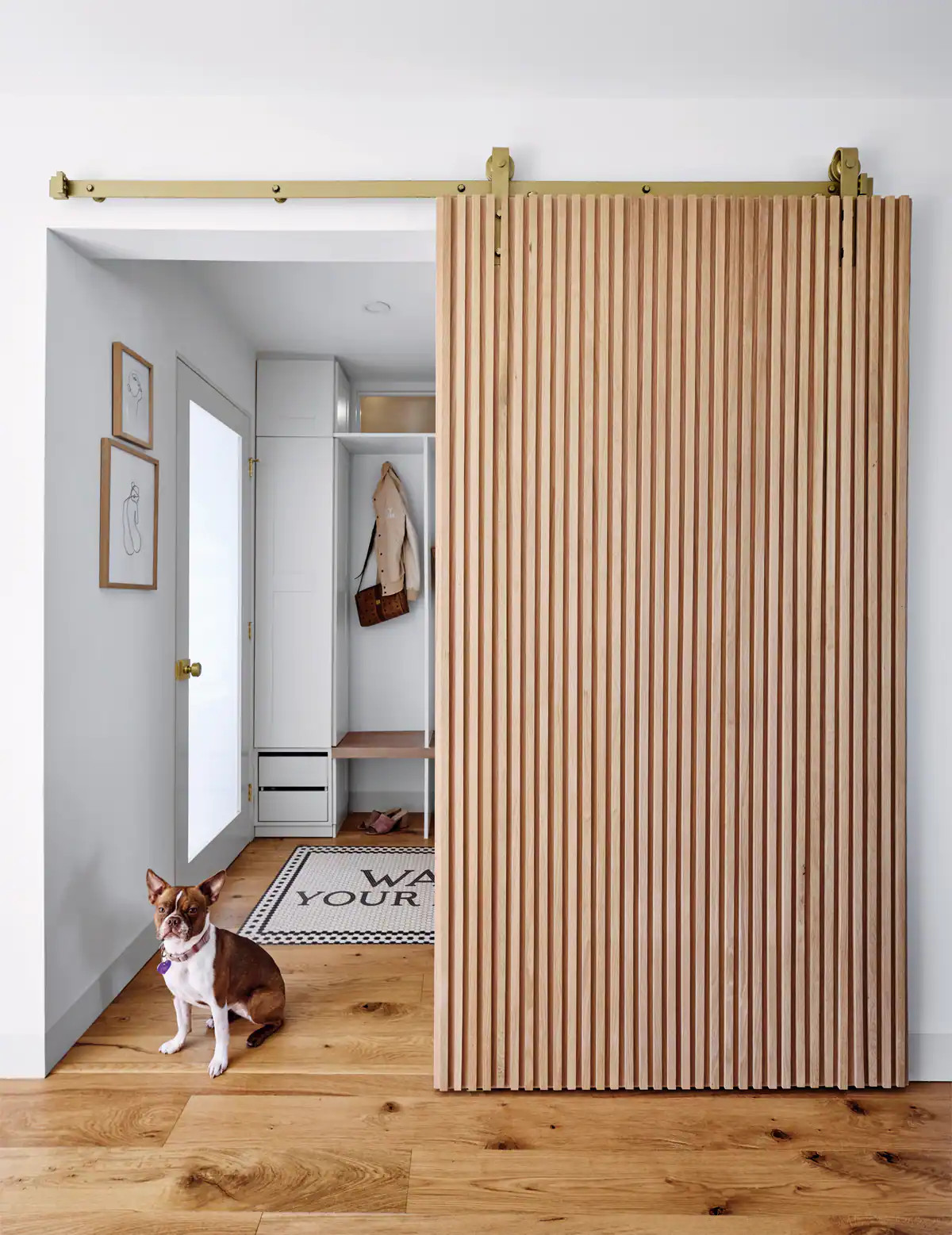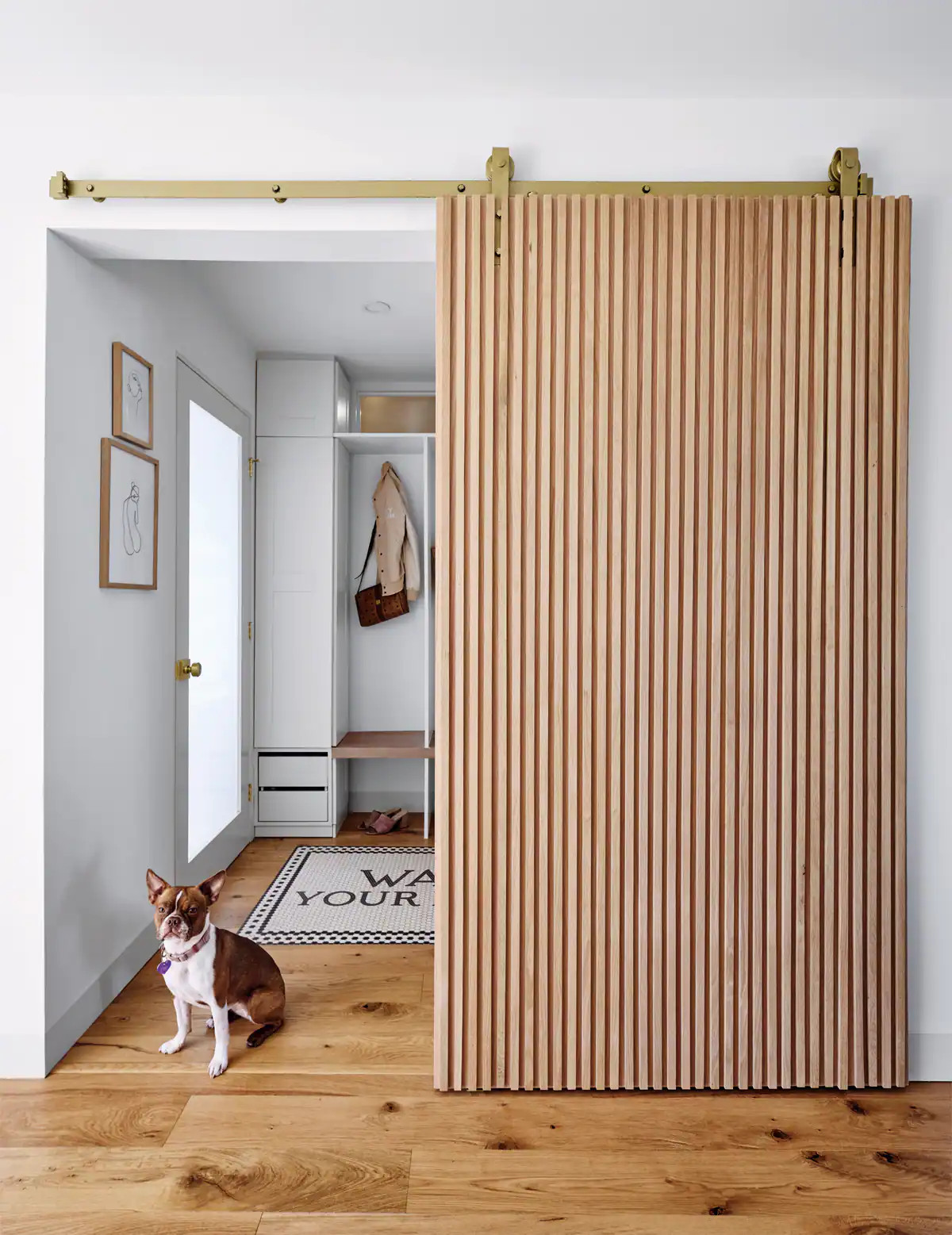 Instead of a headboard in a bedroom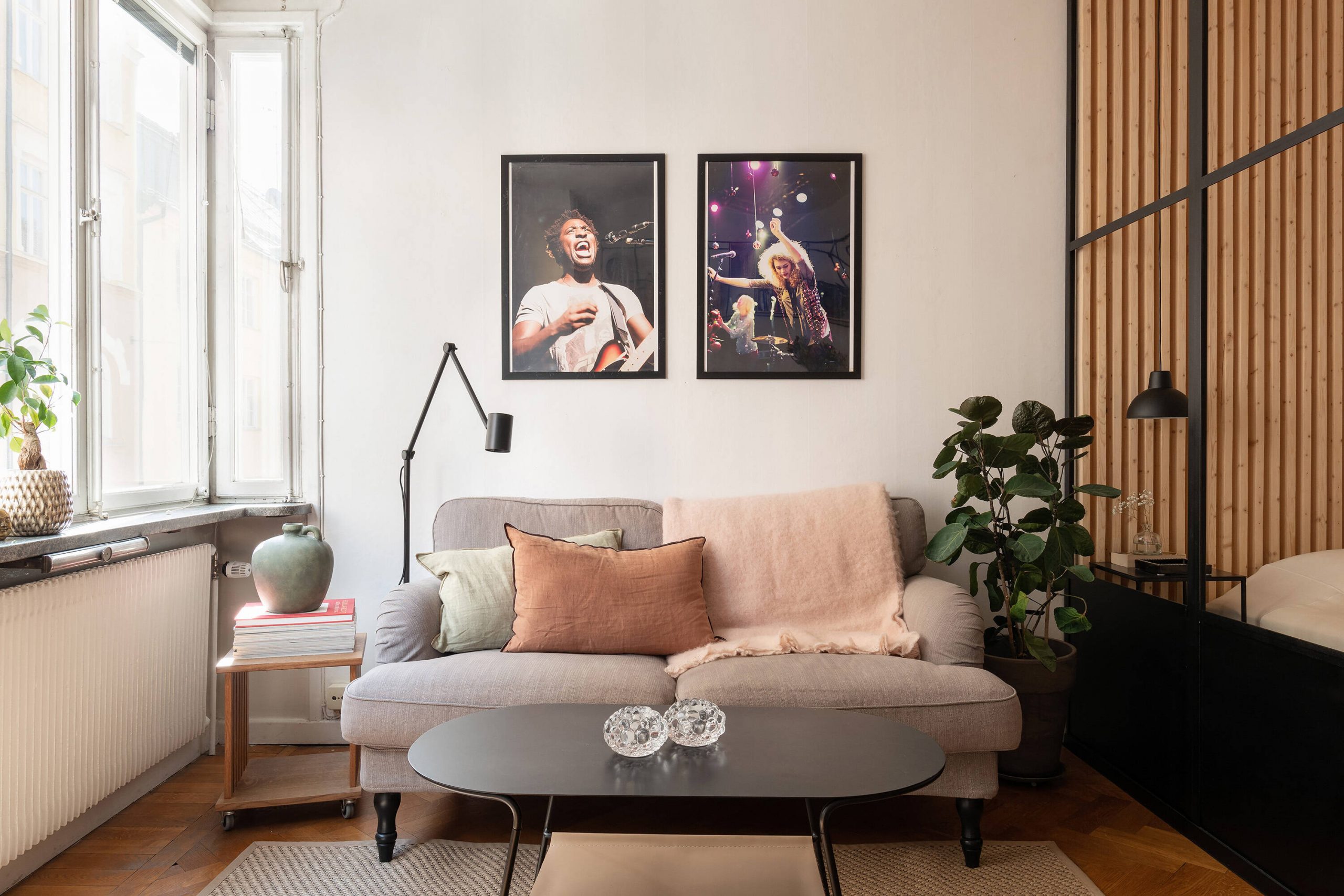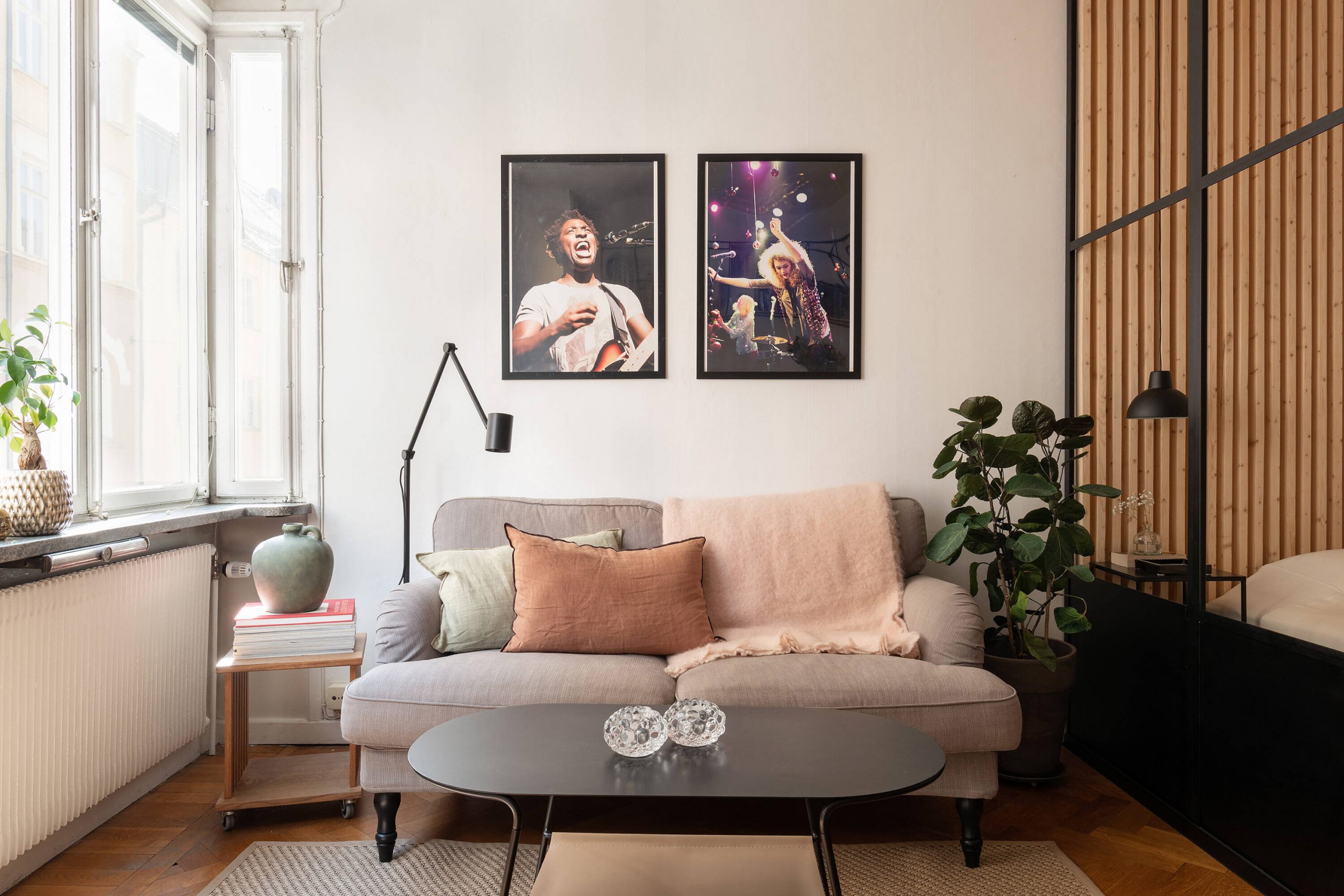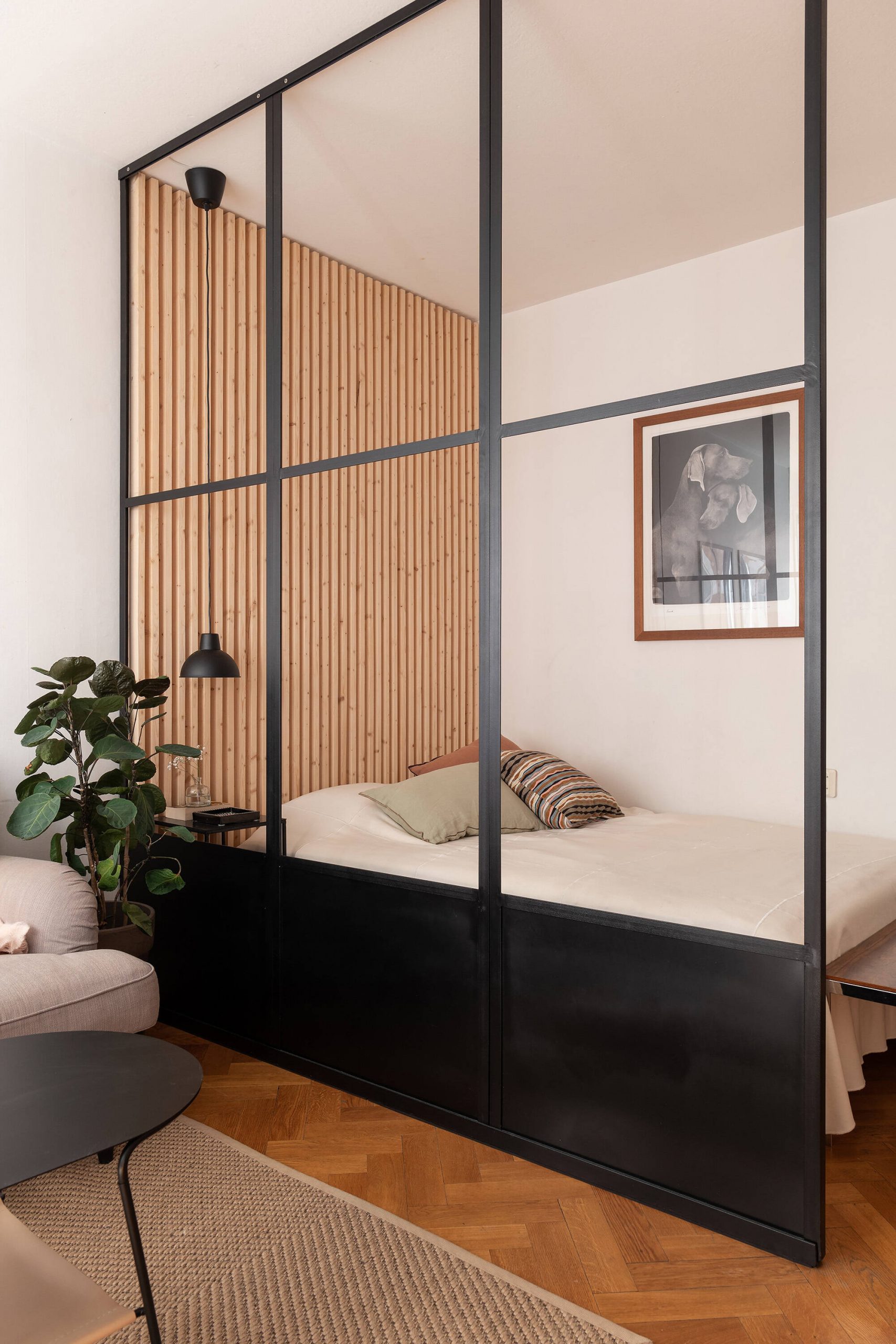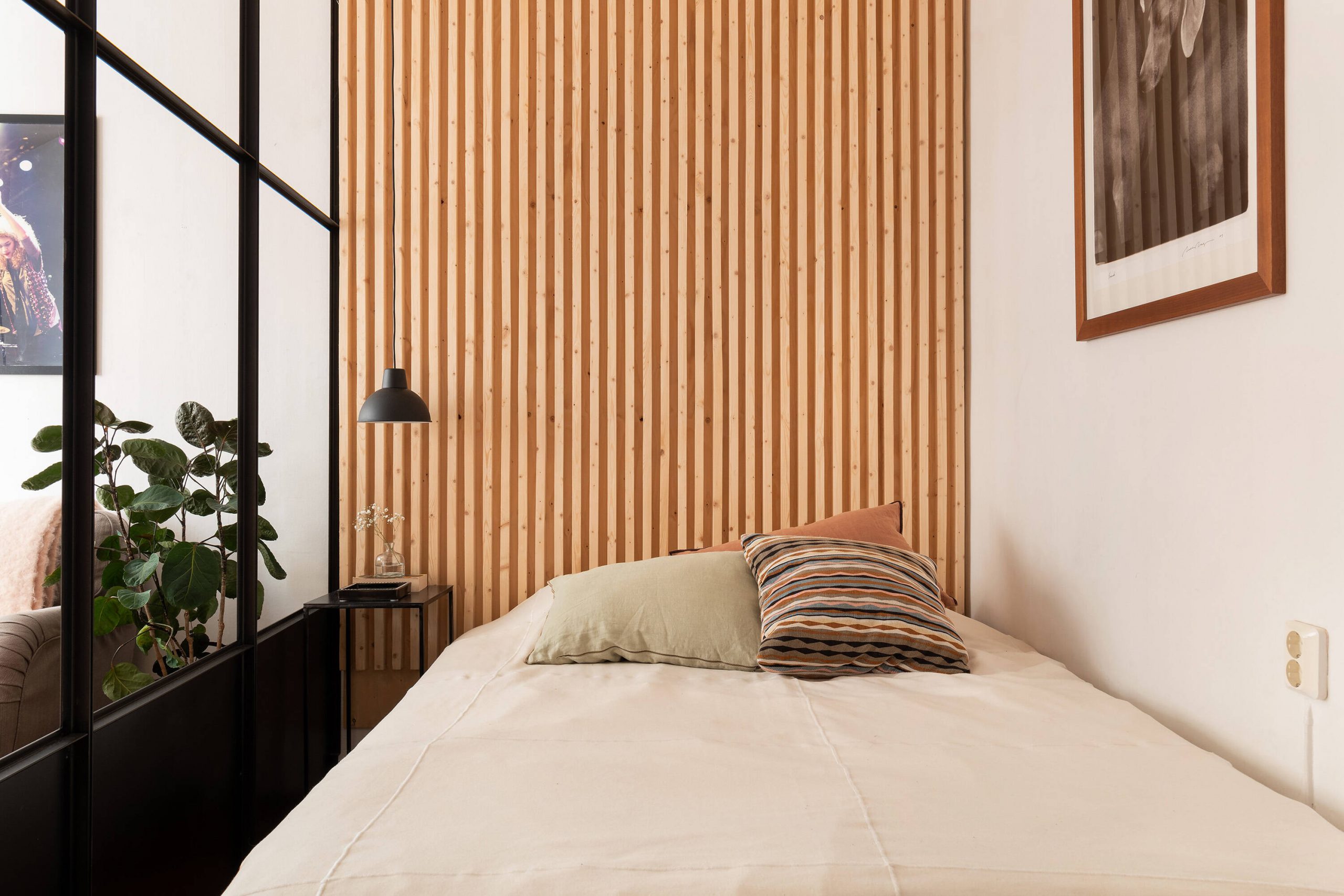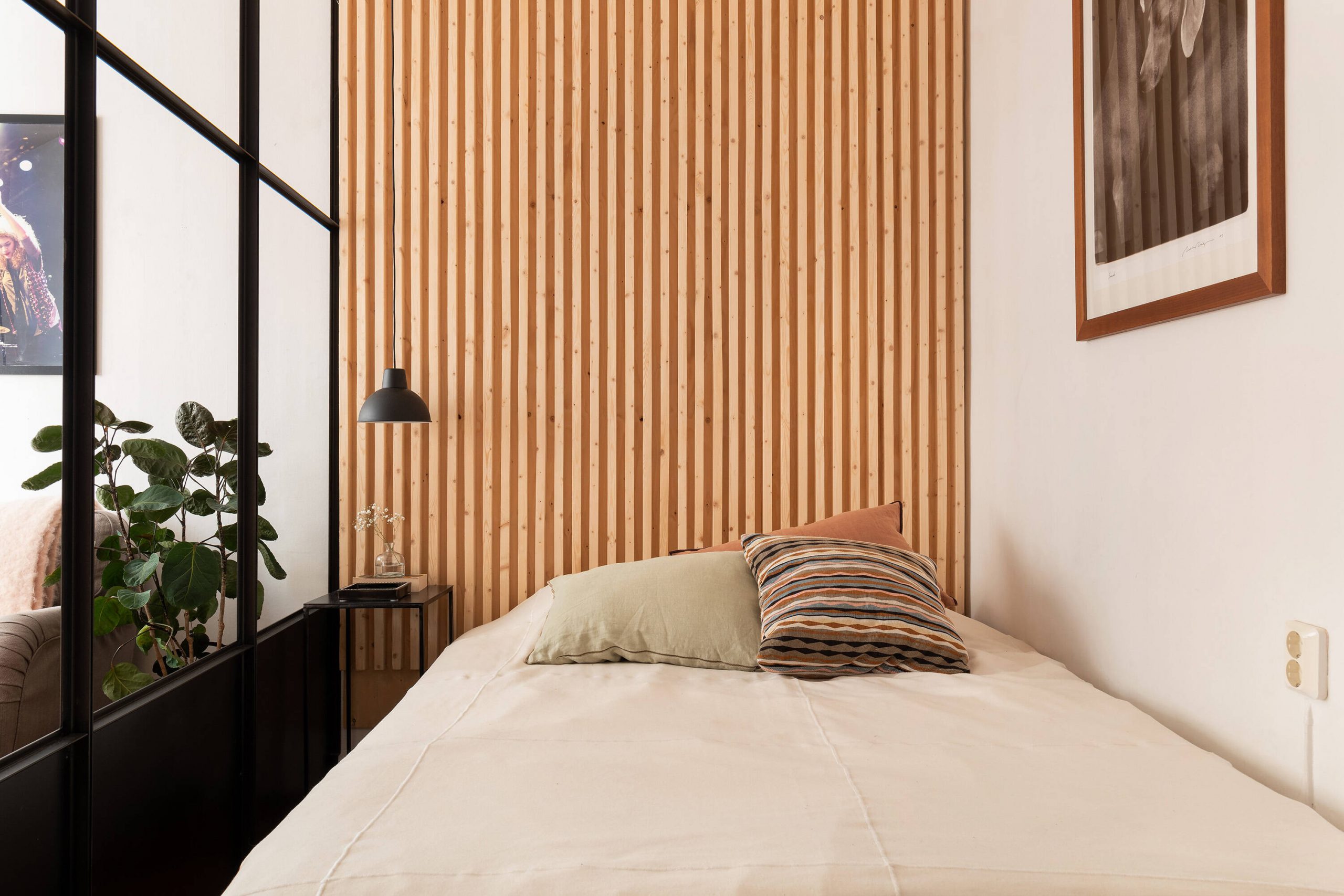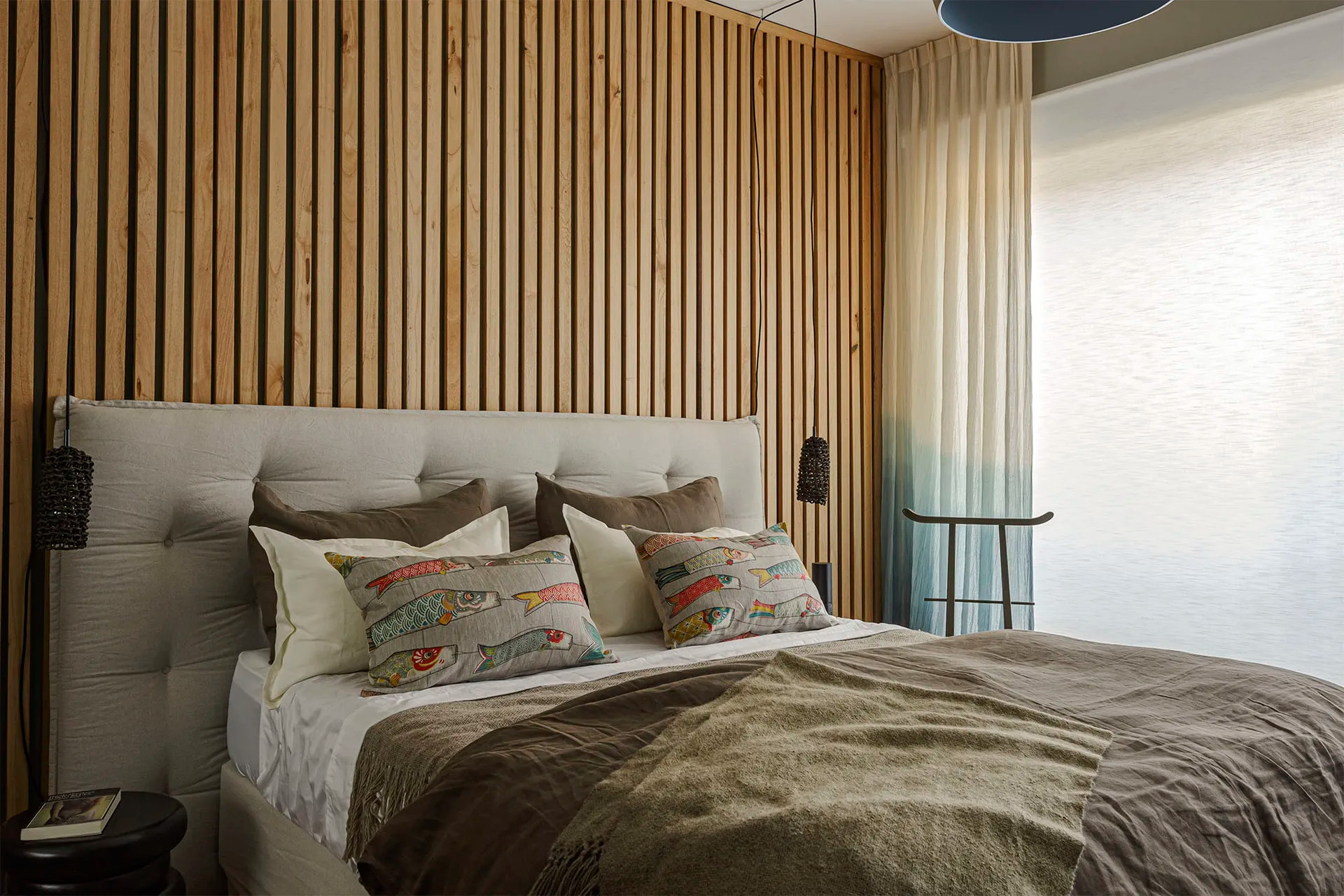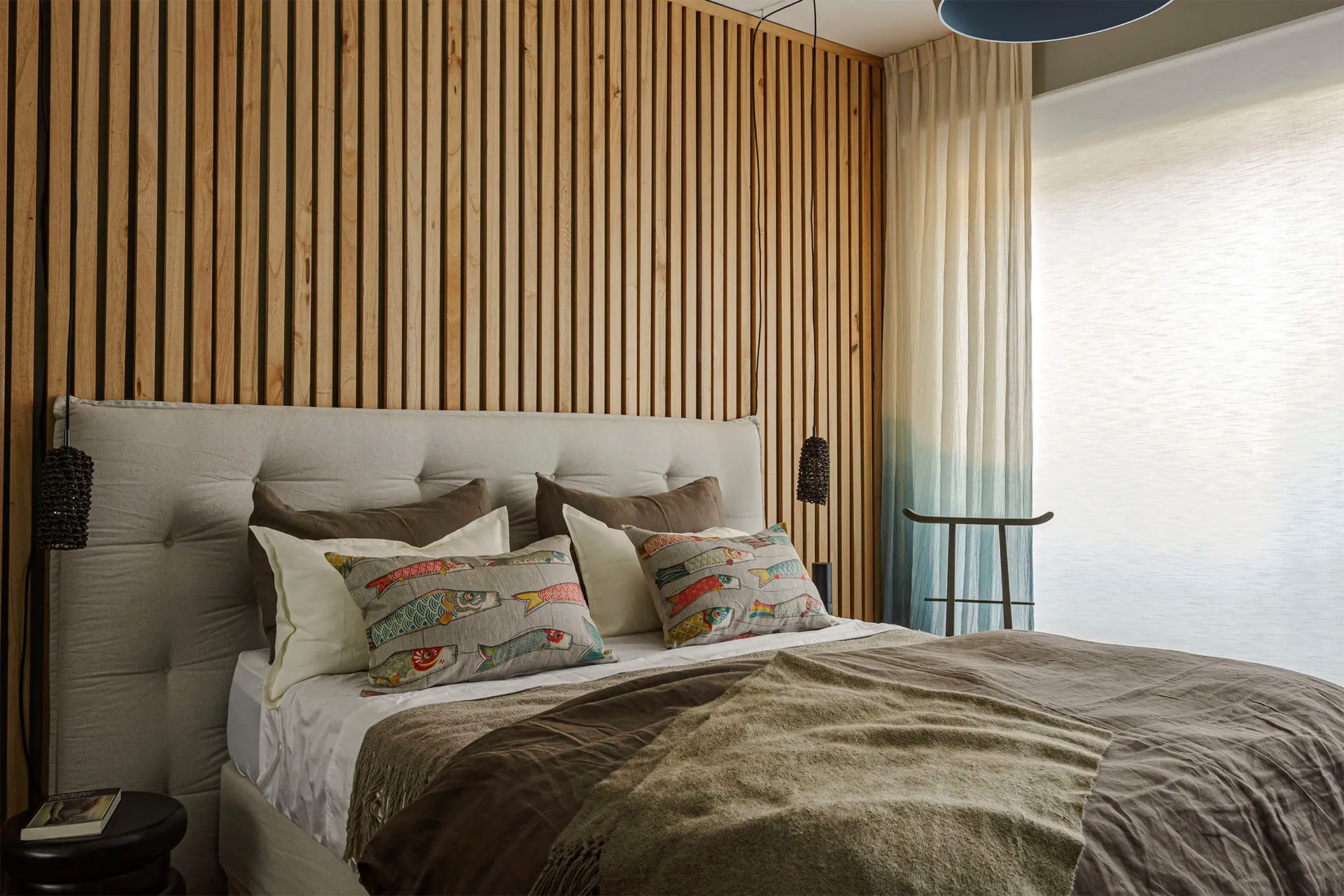 In a living room on a curved wall and as a reminder on the kitchen island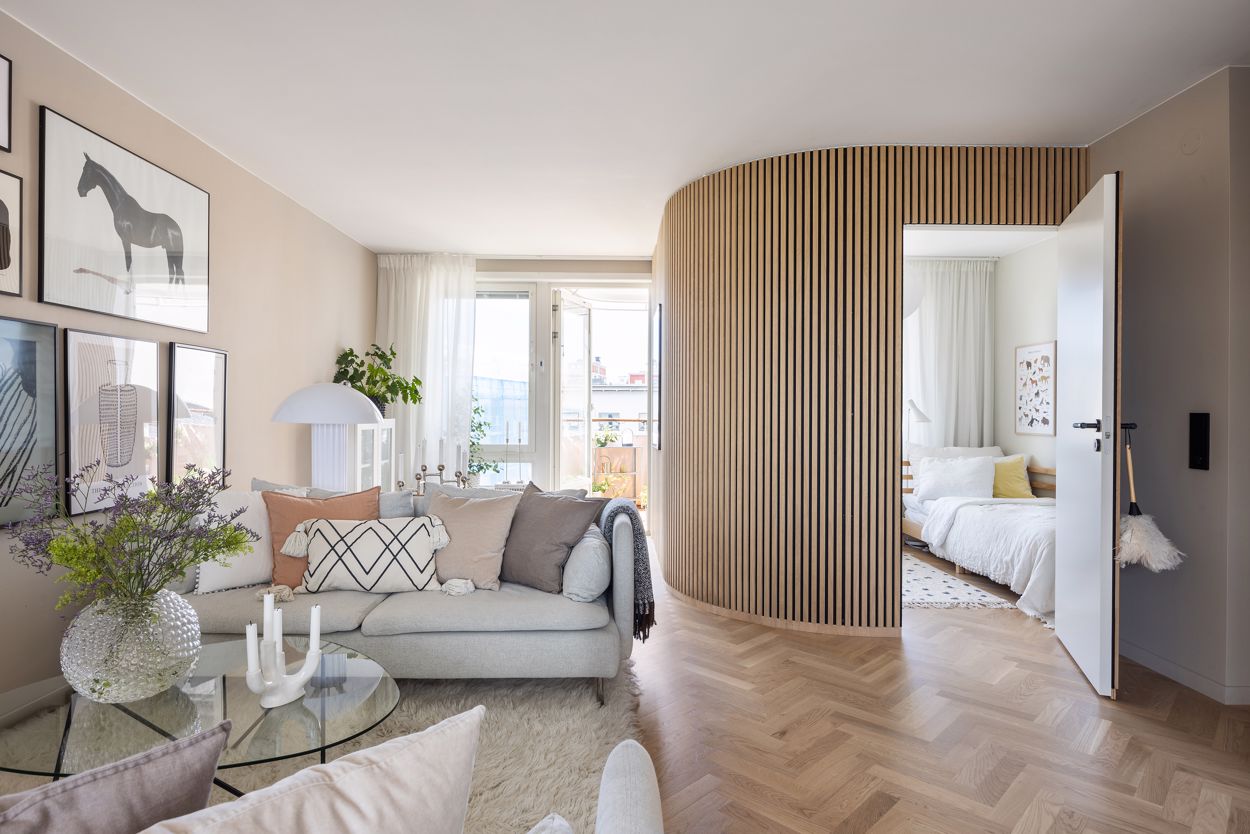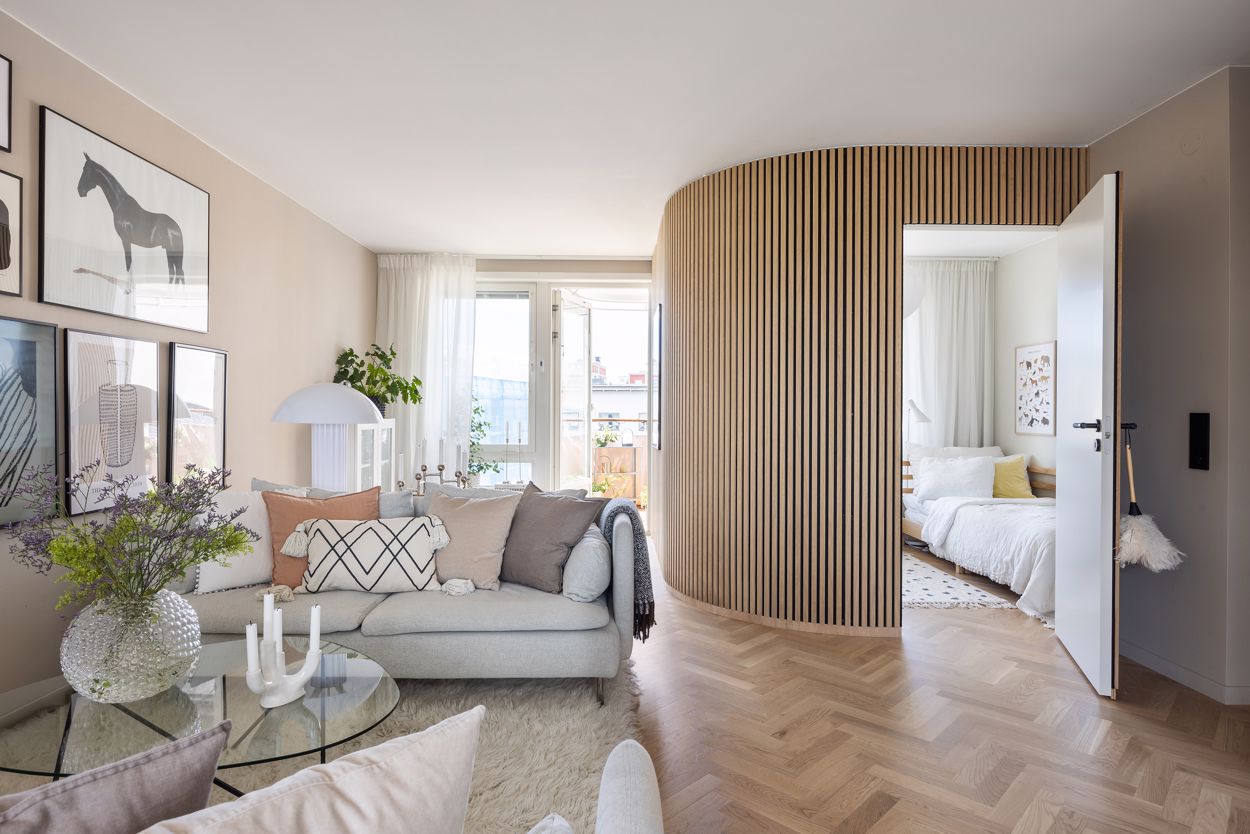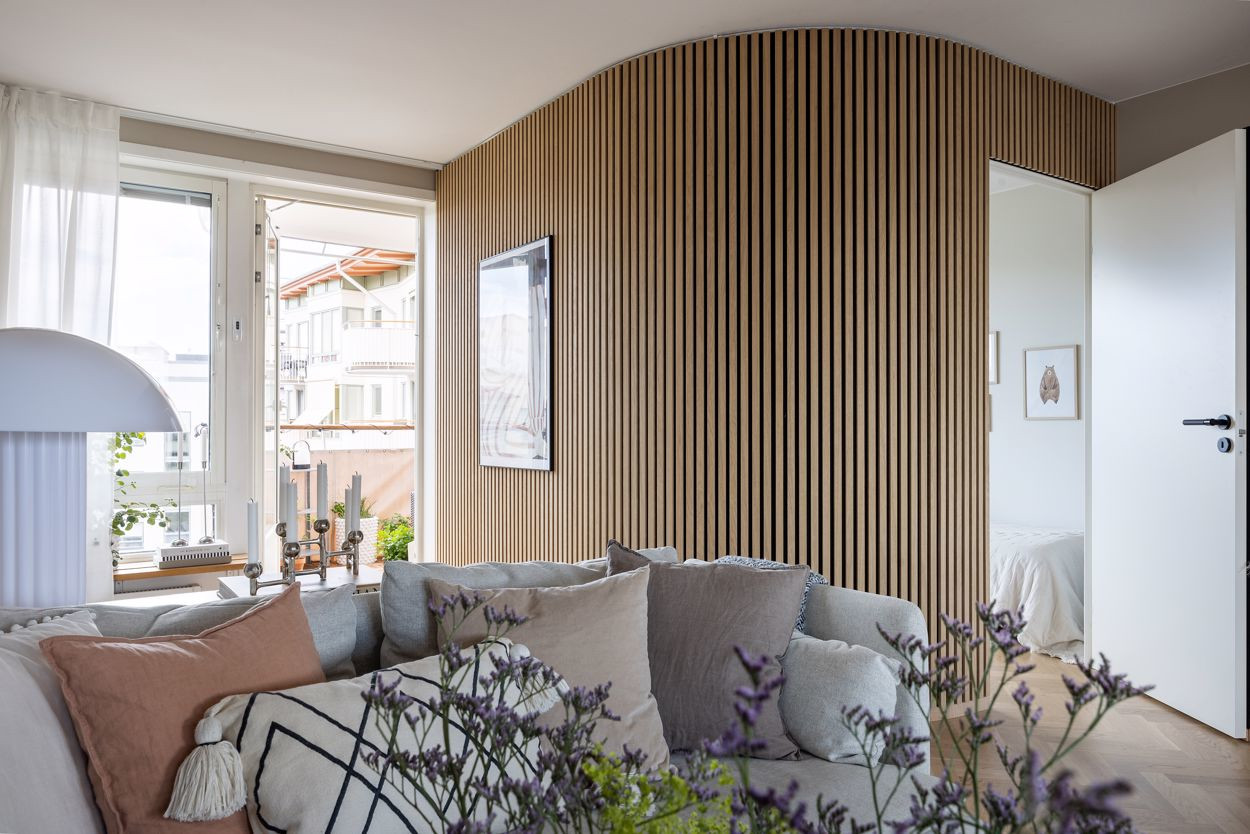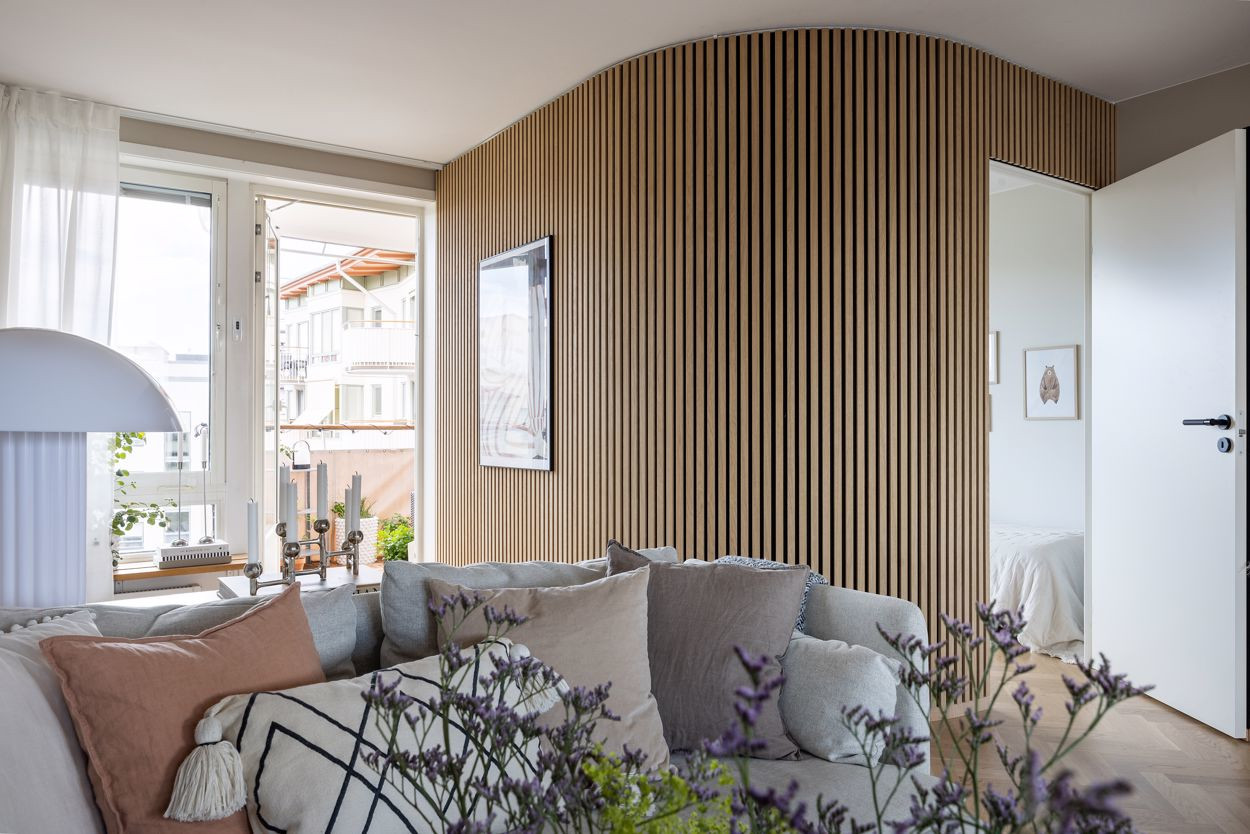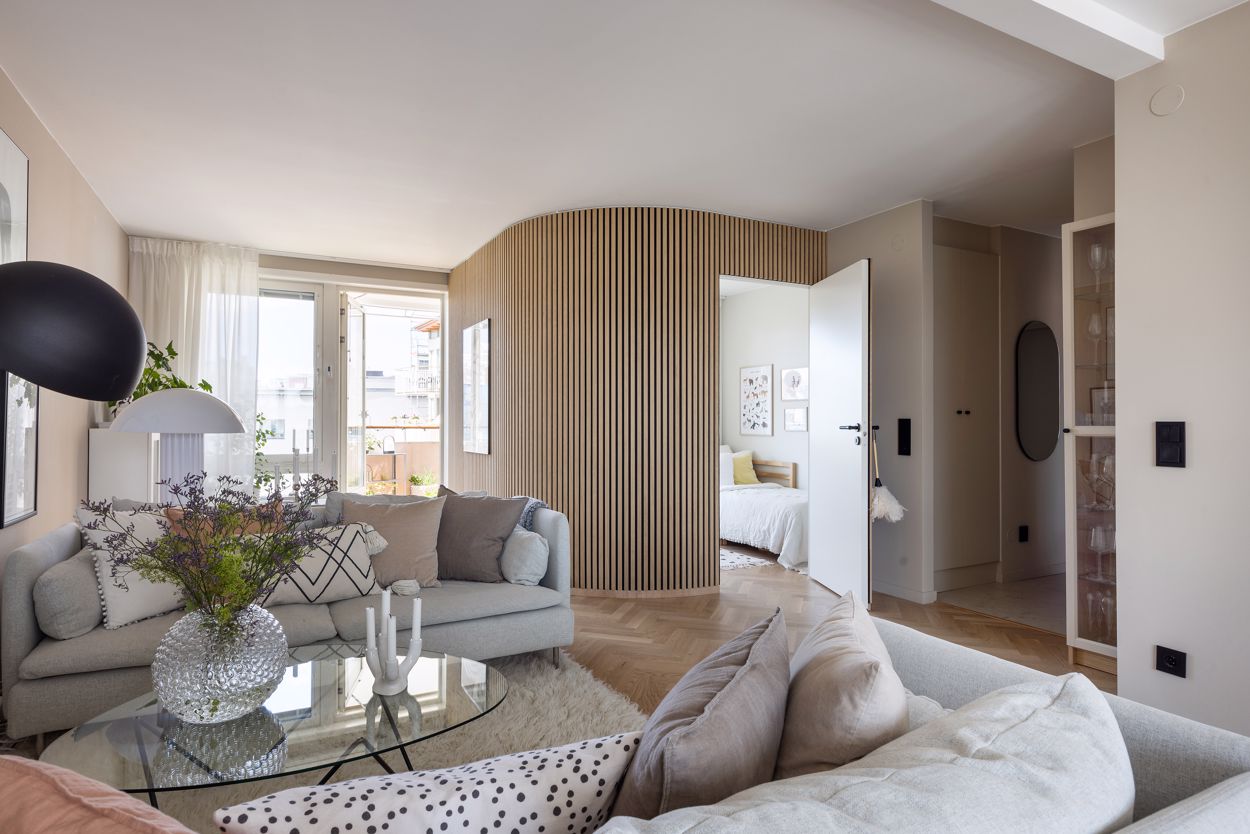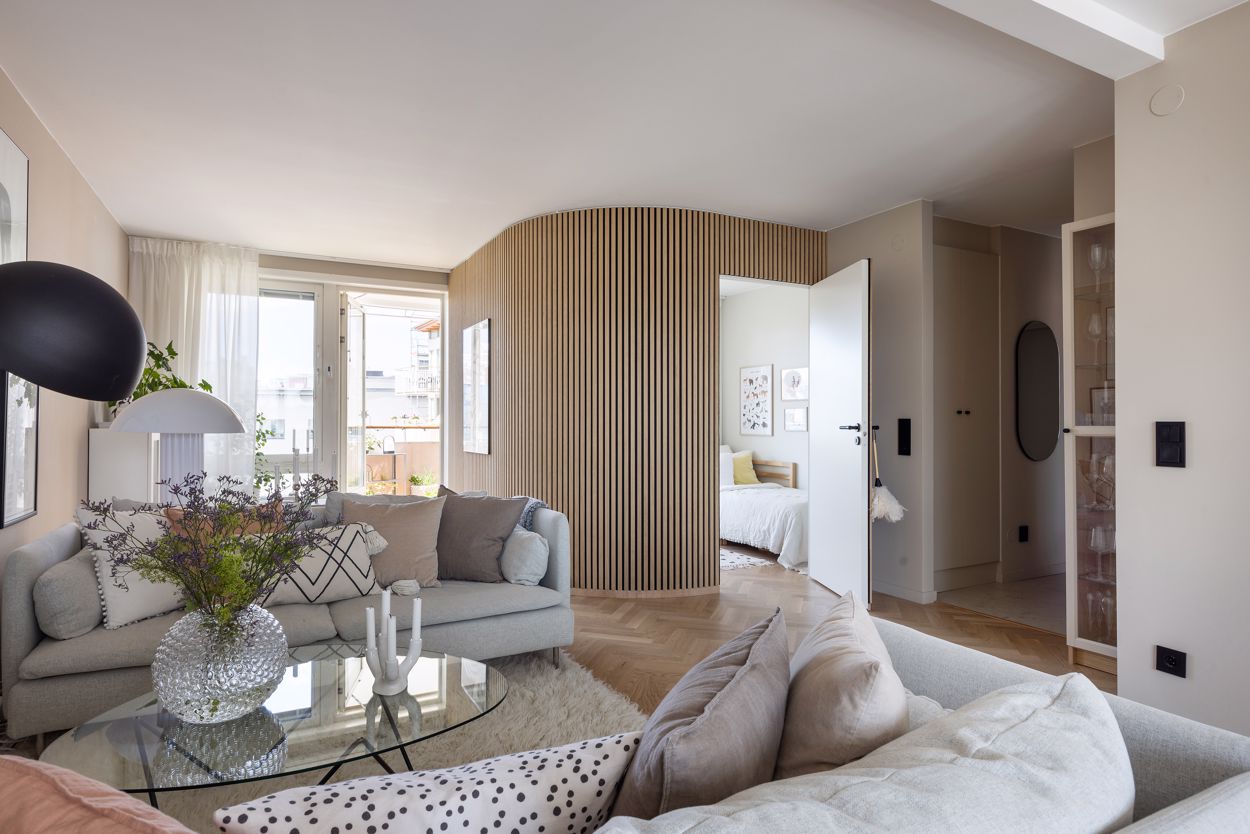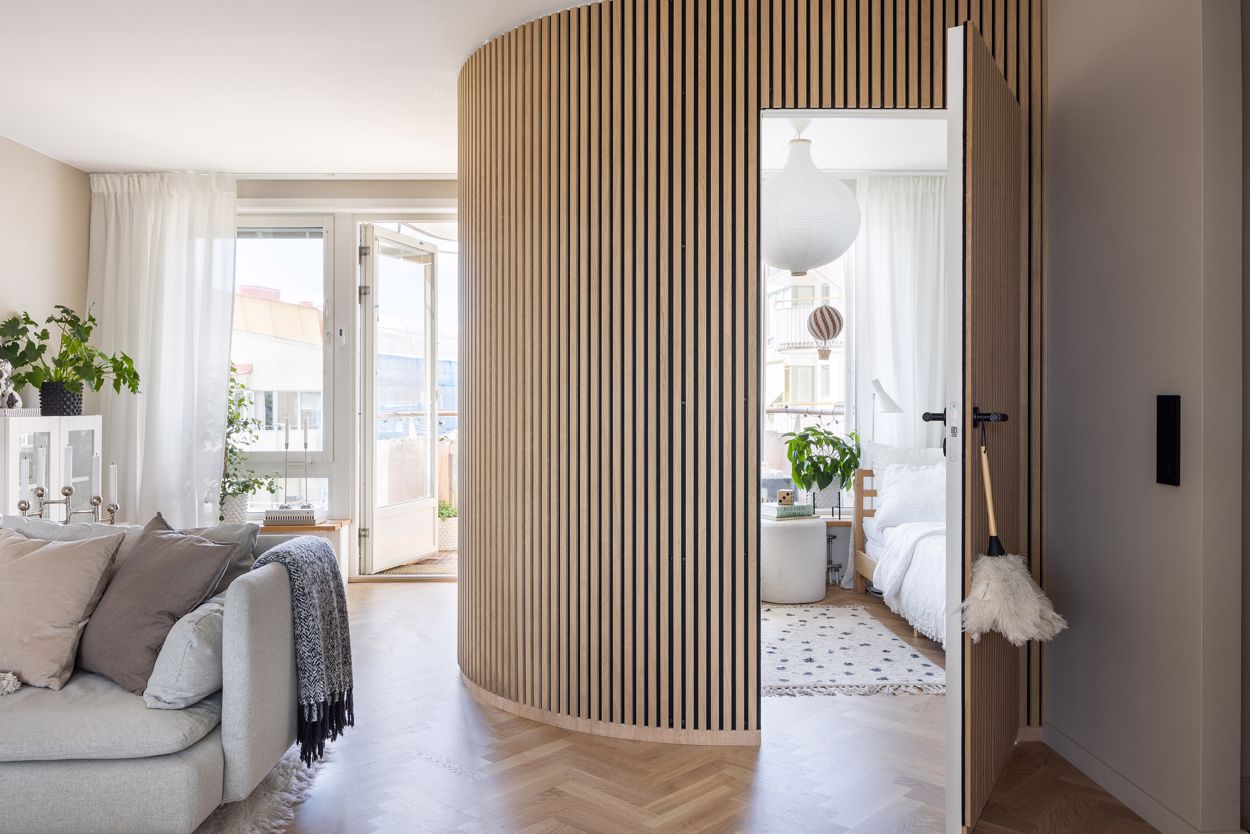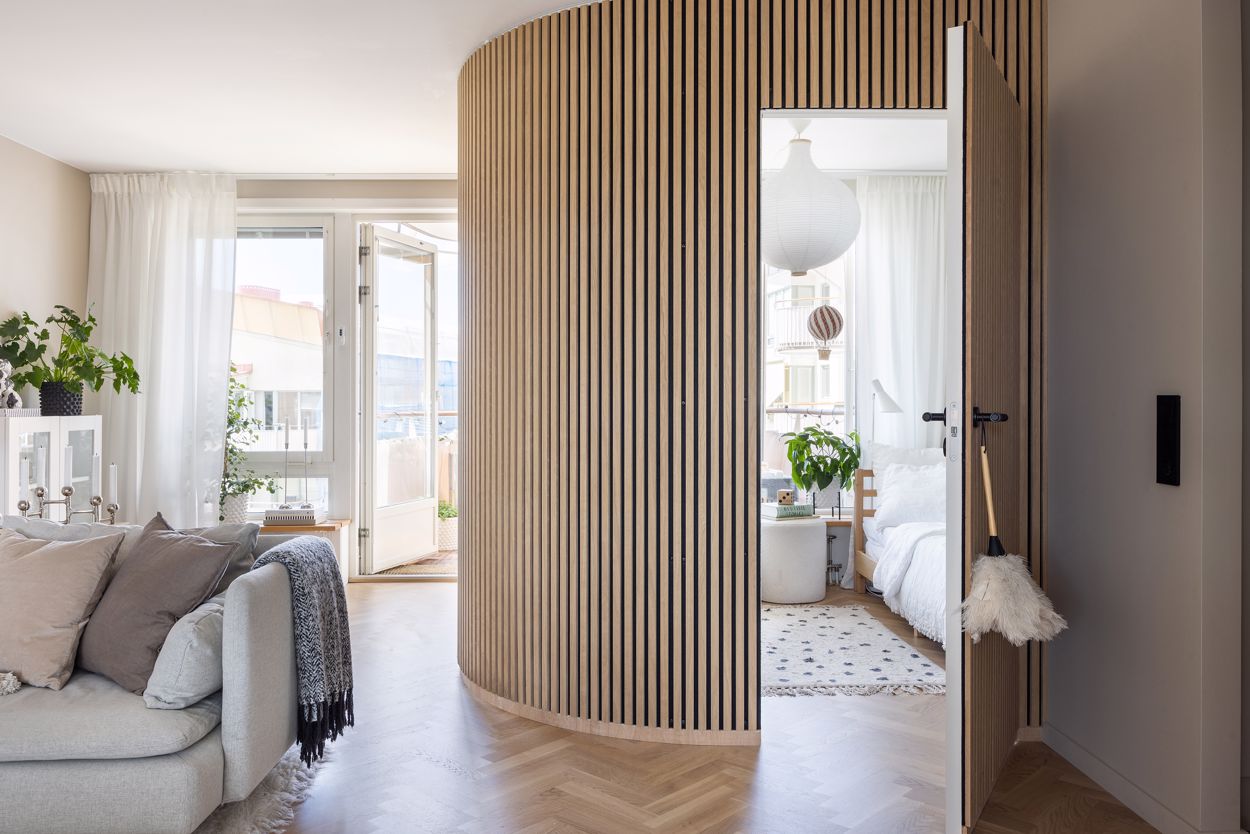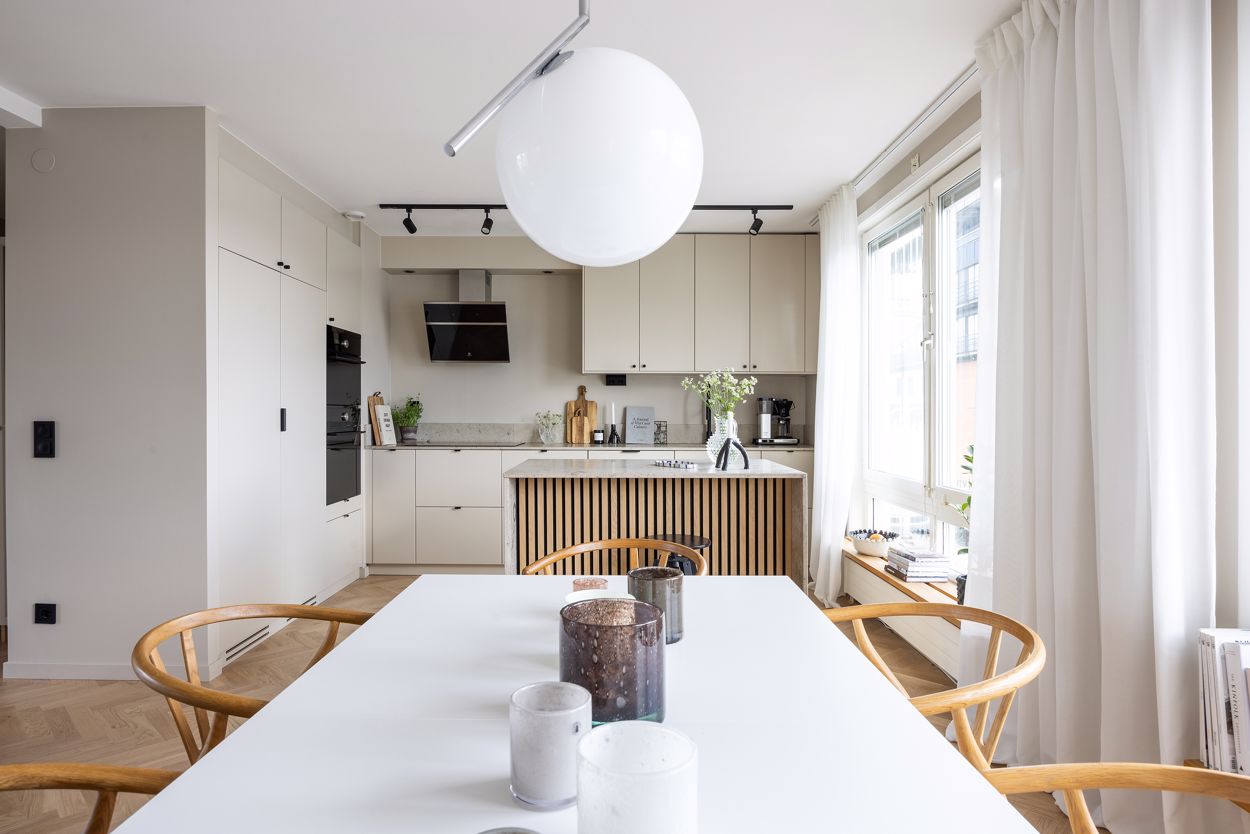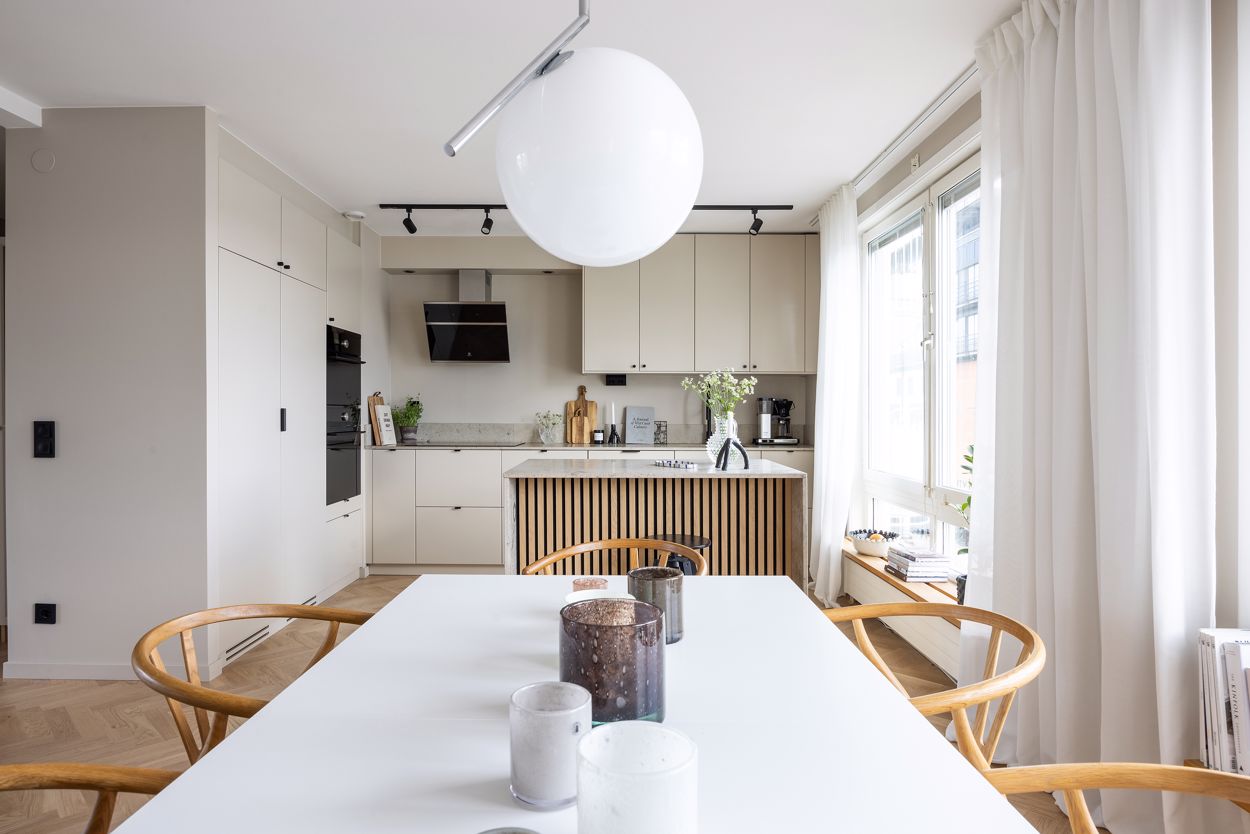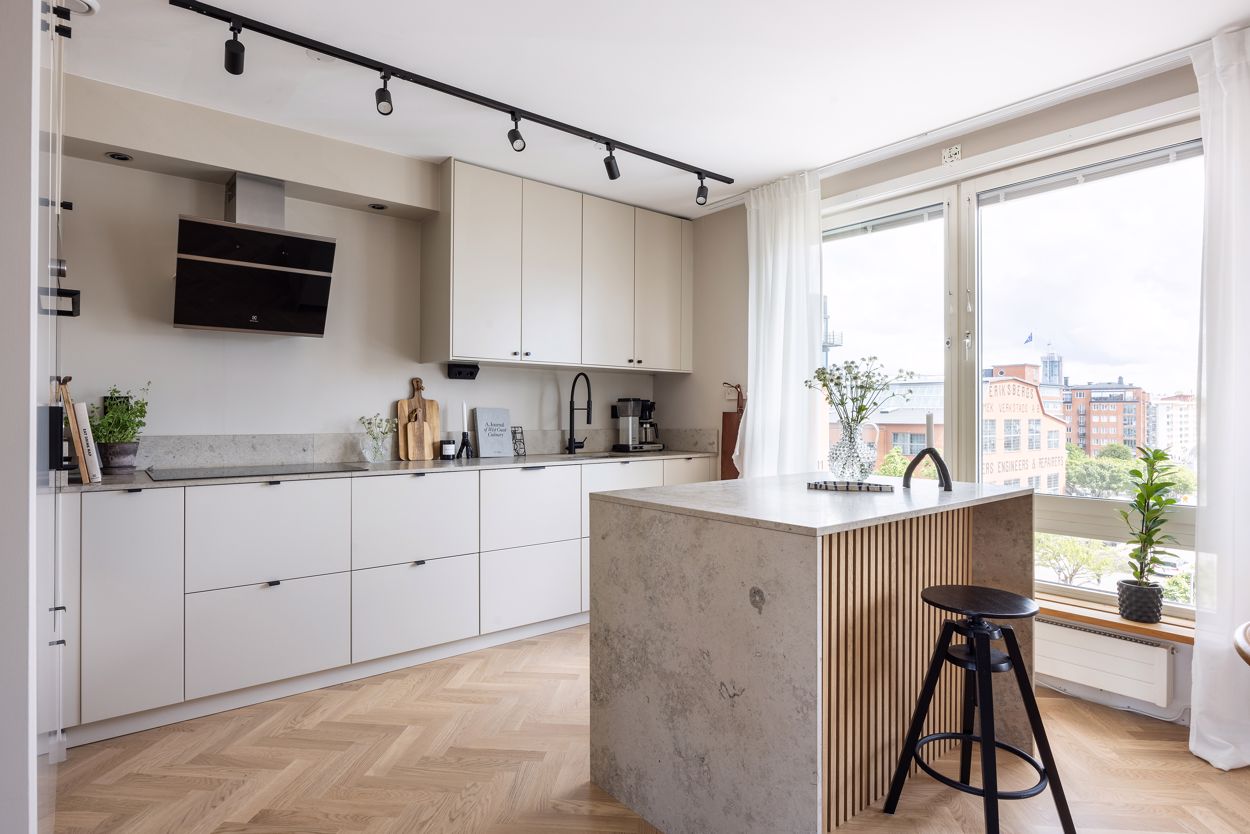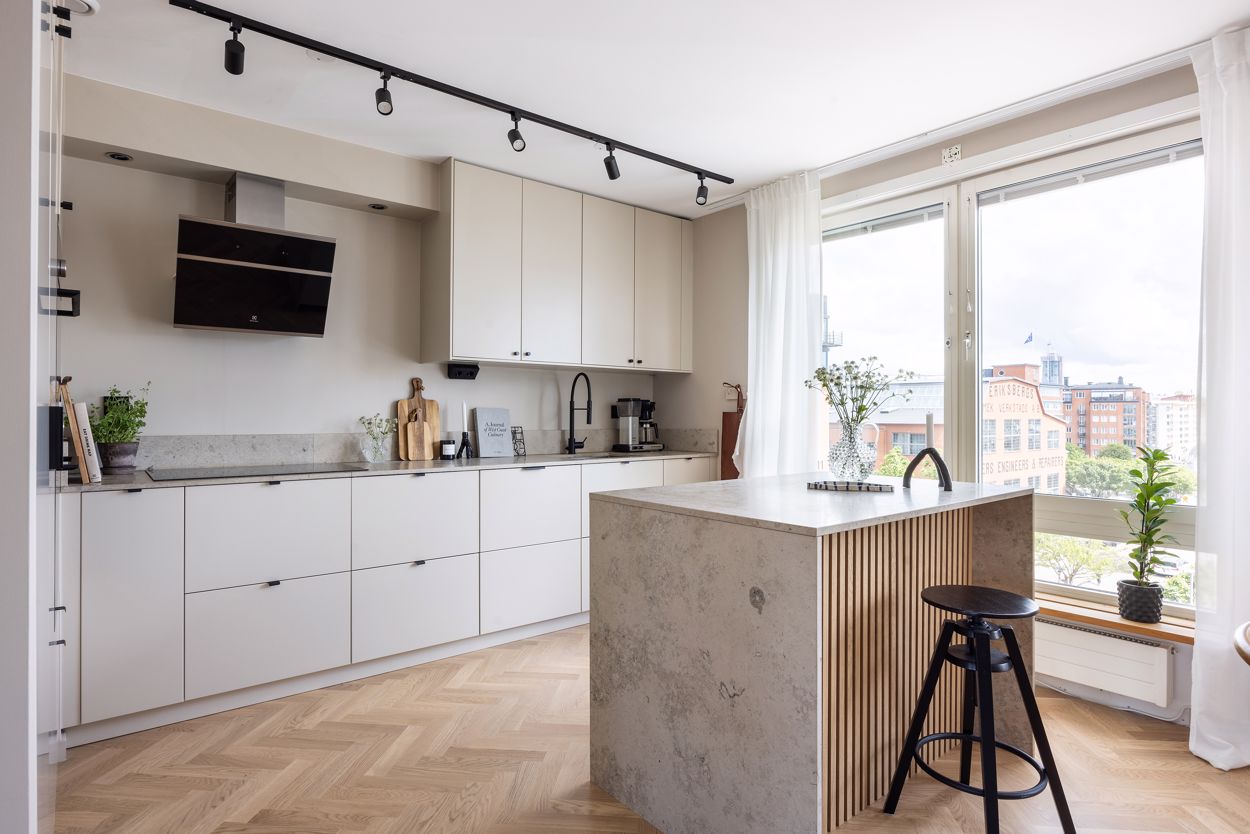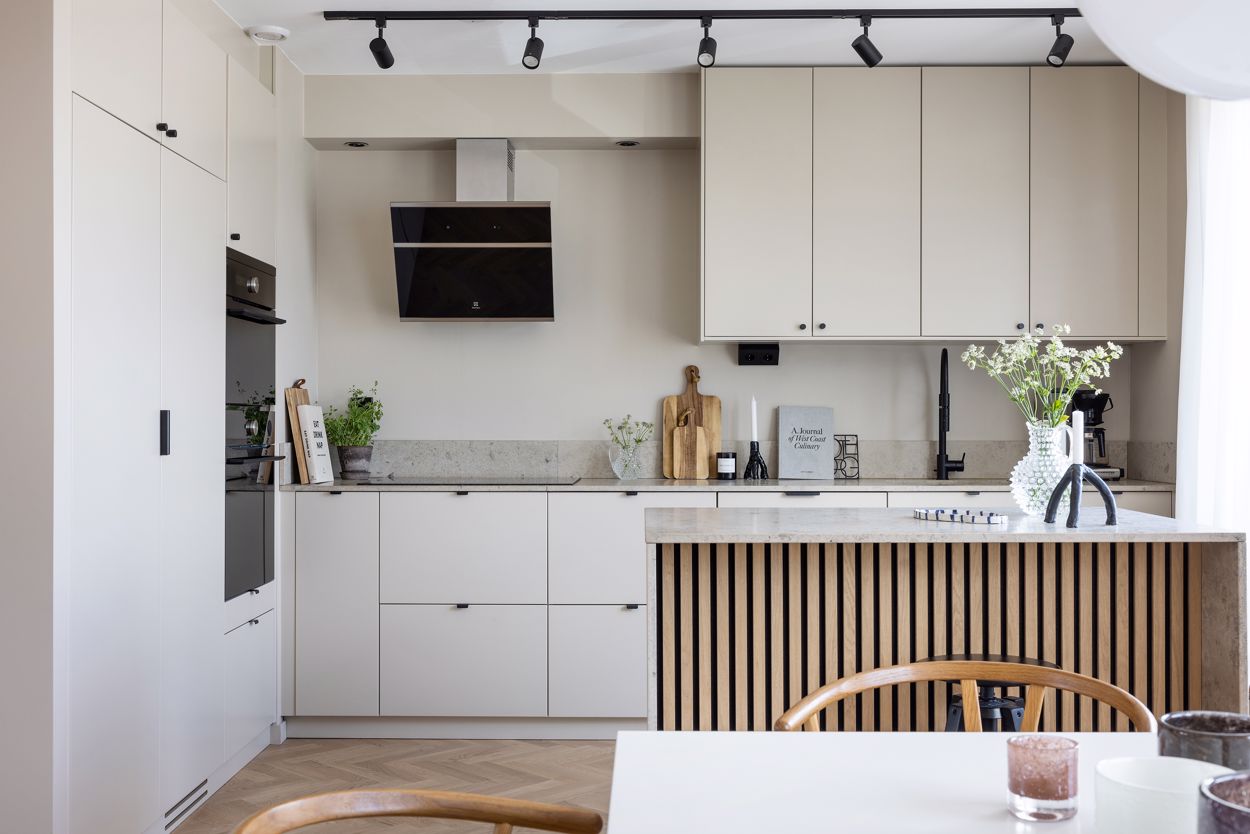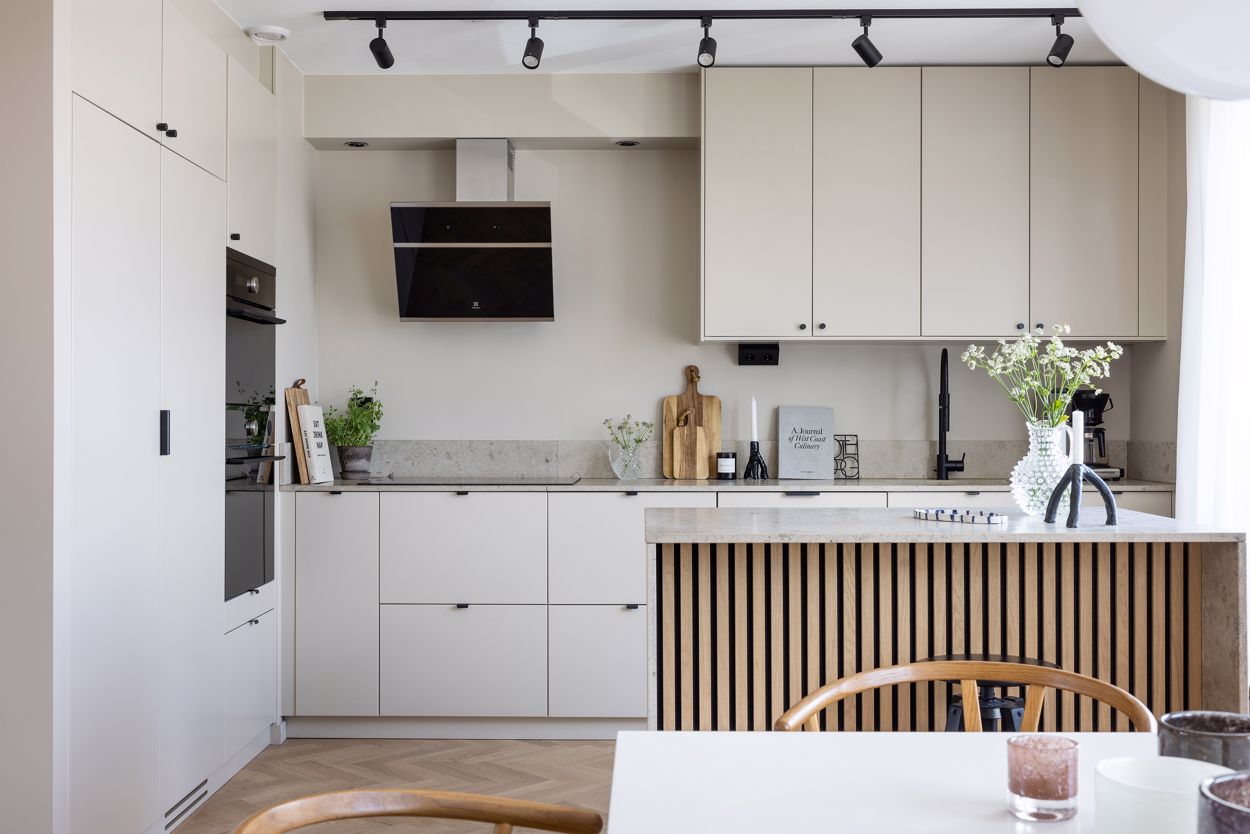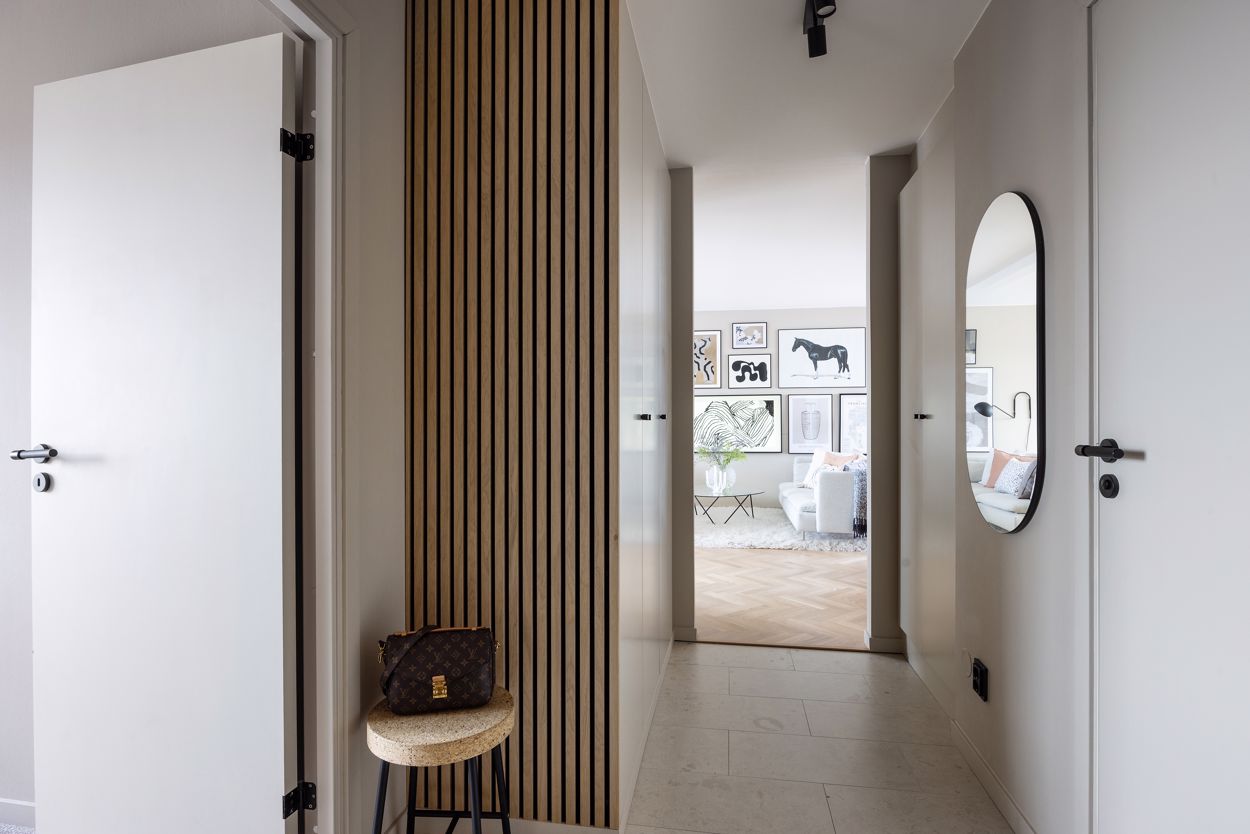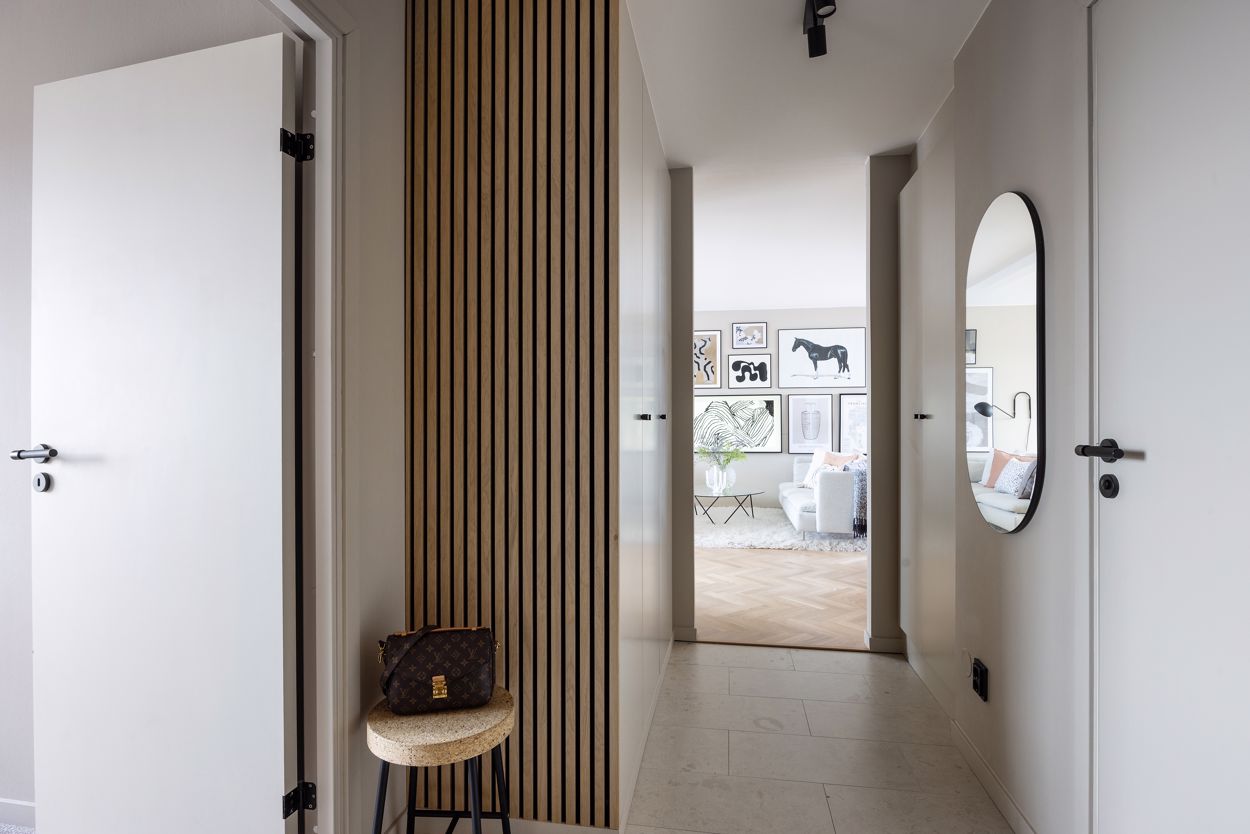 For a wall corner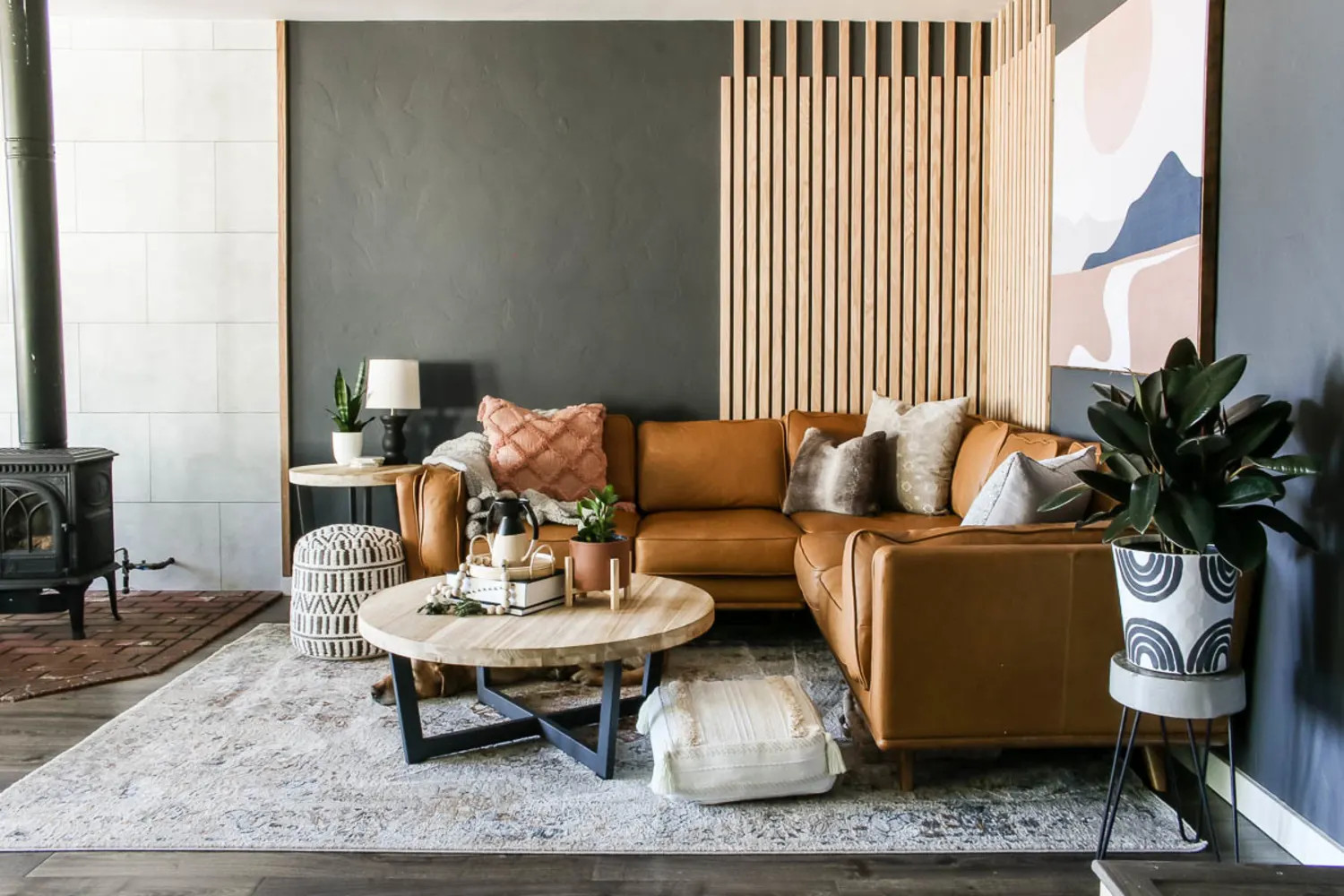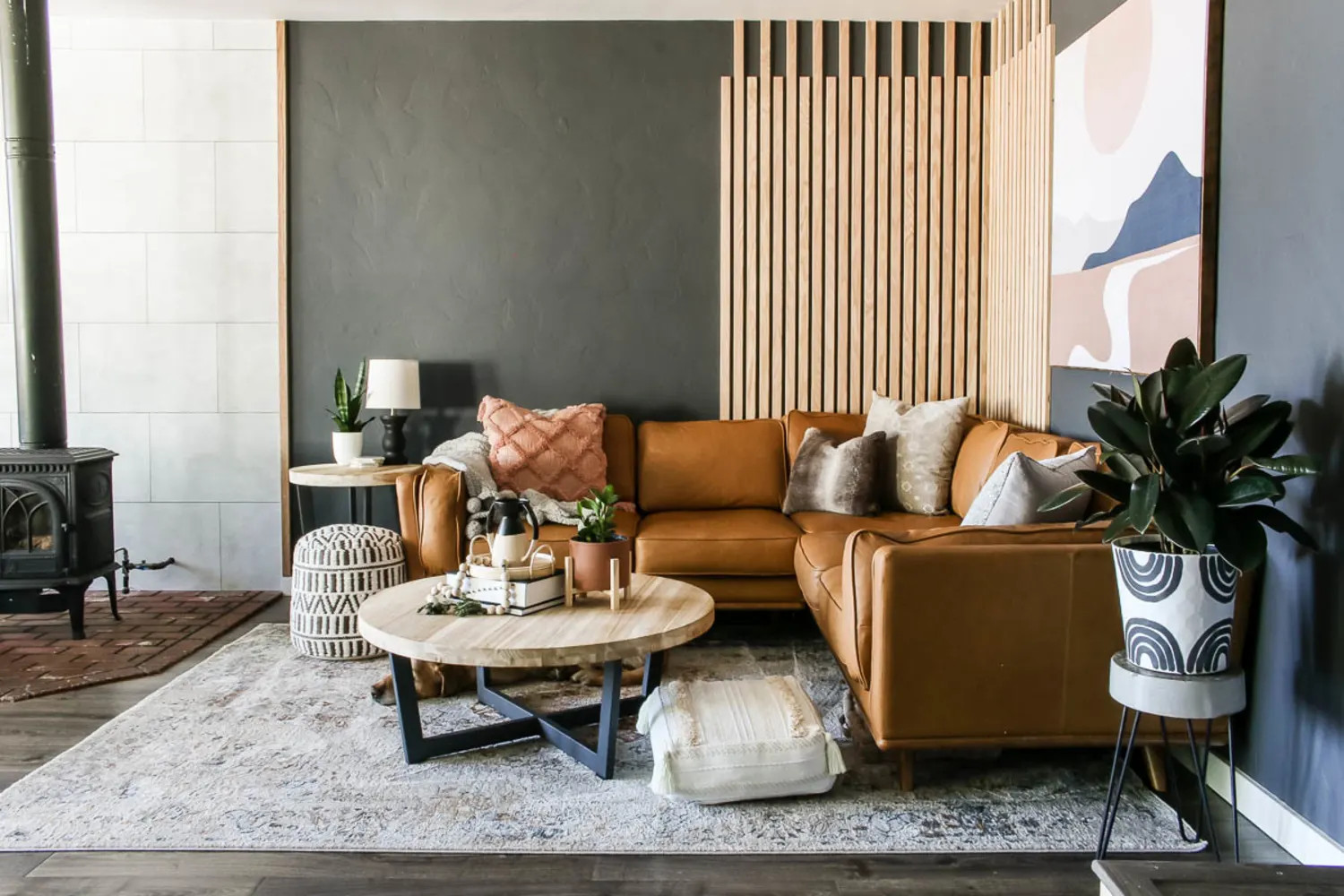 To create a railing on a staircase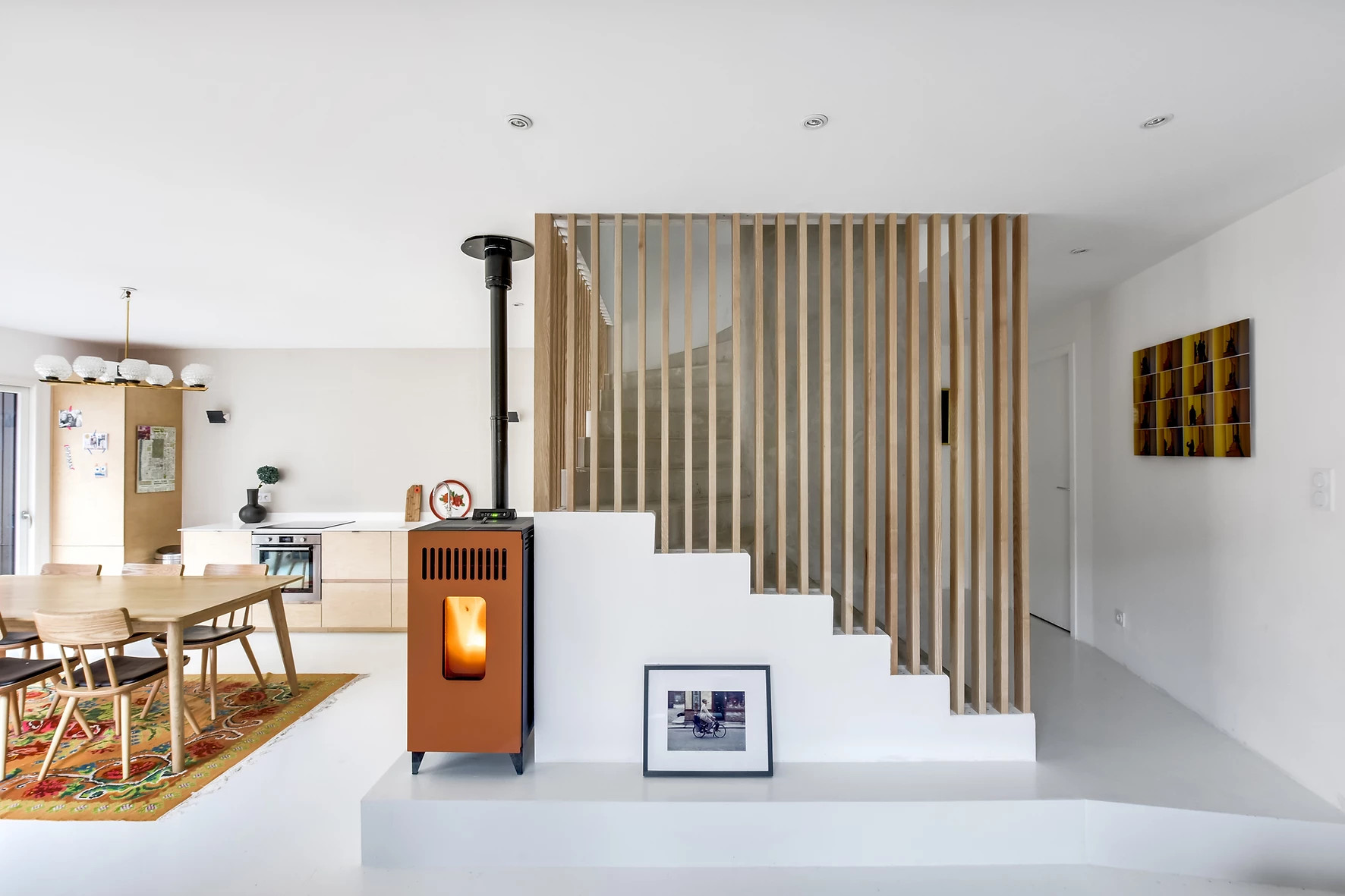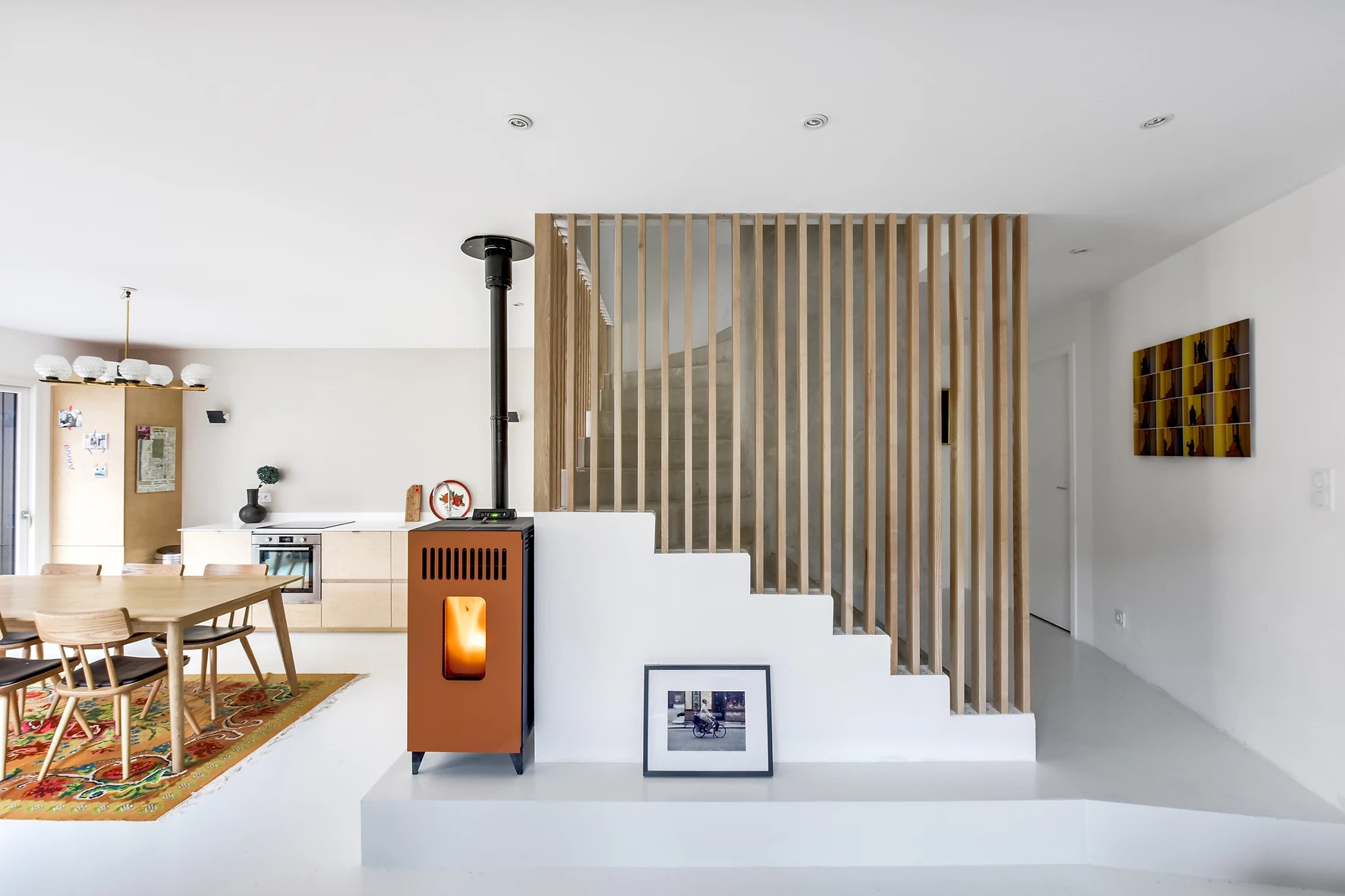 Another way to decorate with wooden slats: use them in the black version for the luxury hotel suite style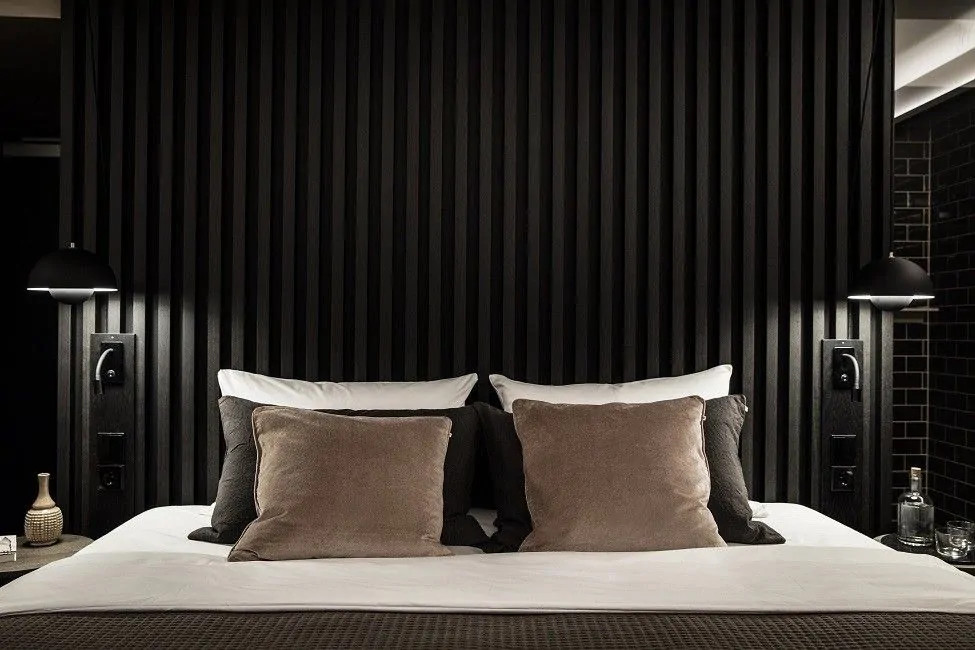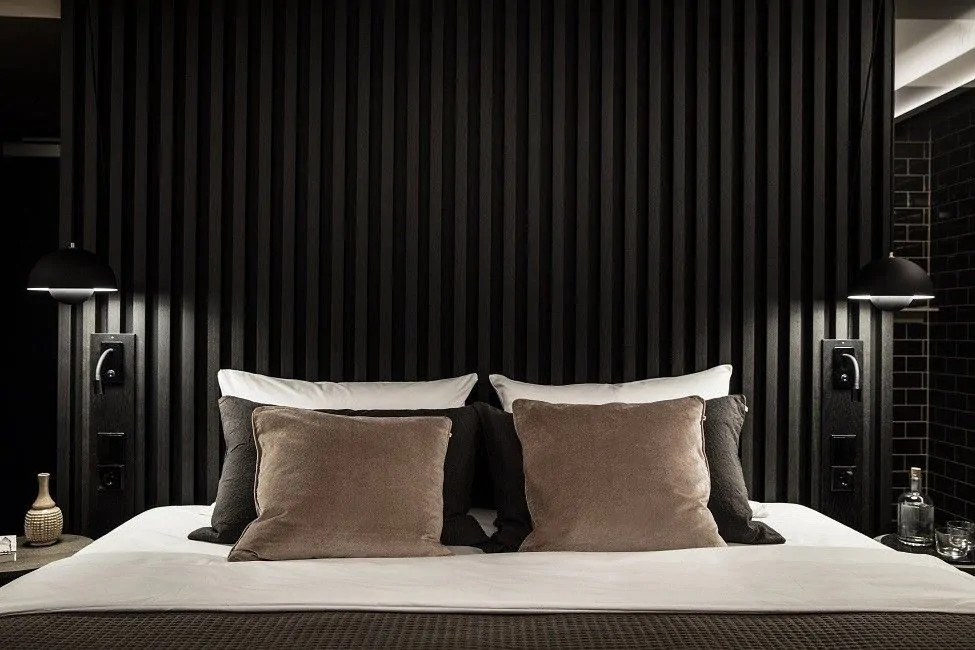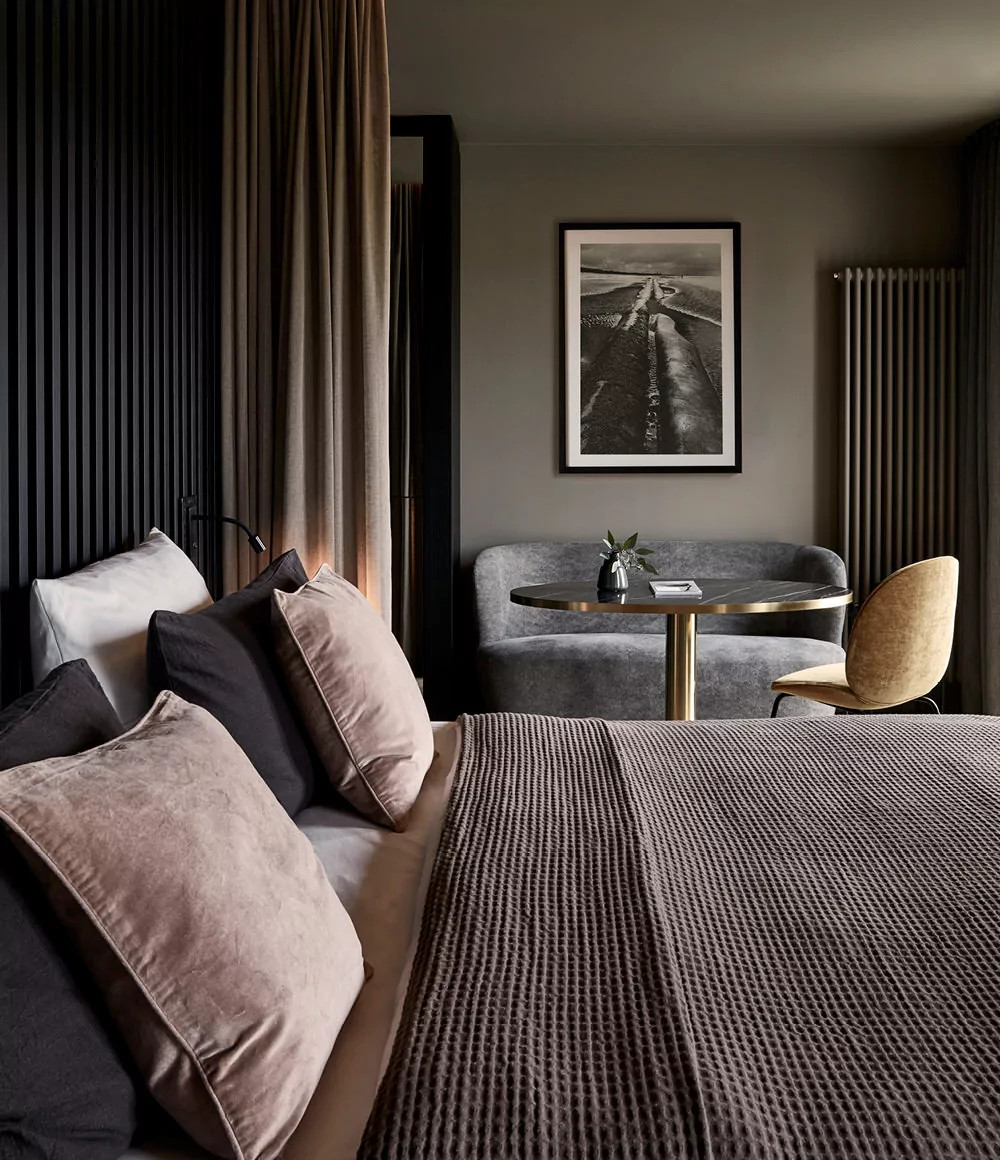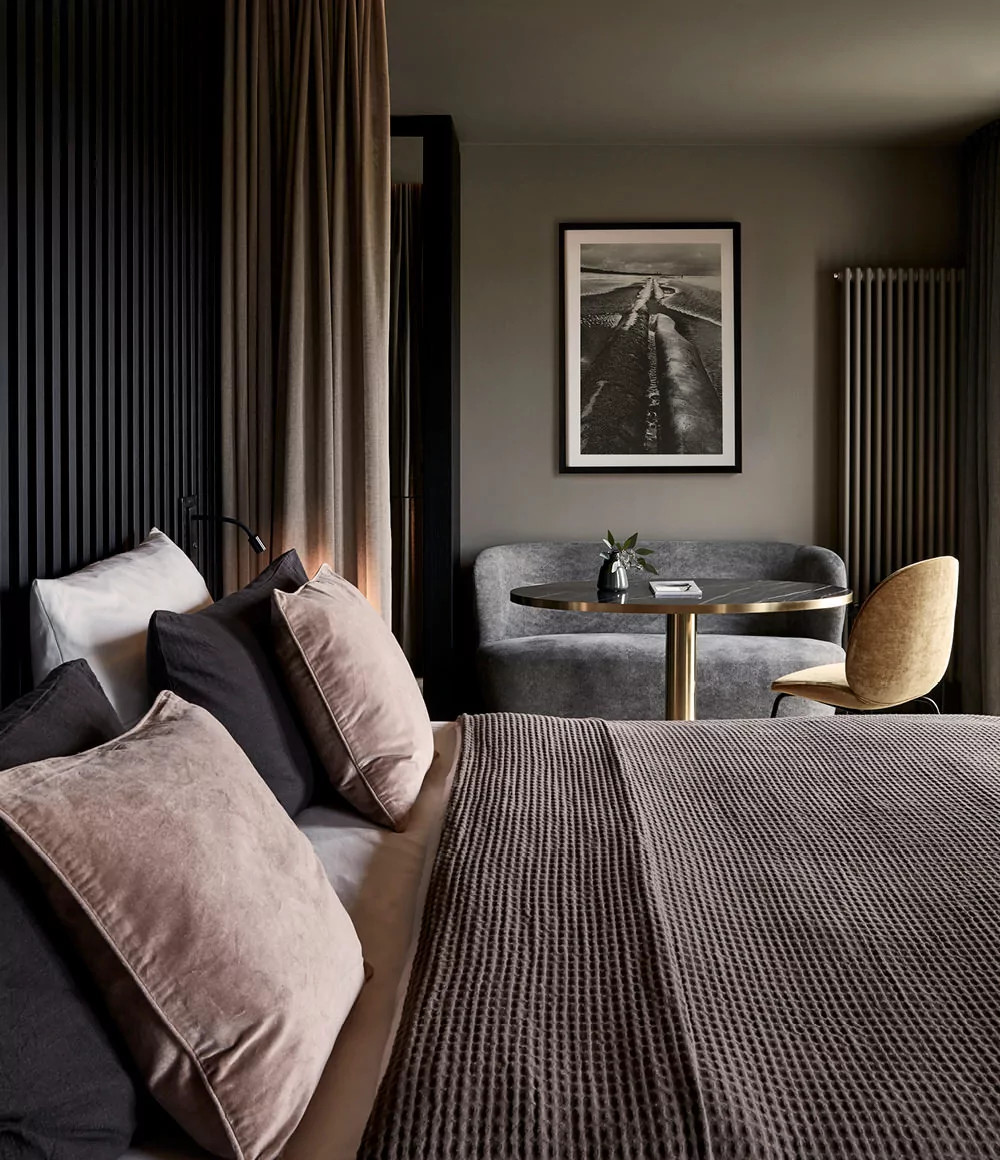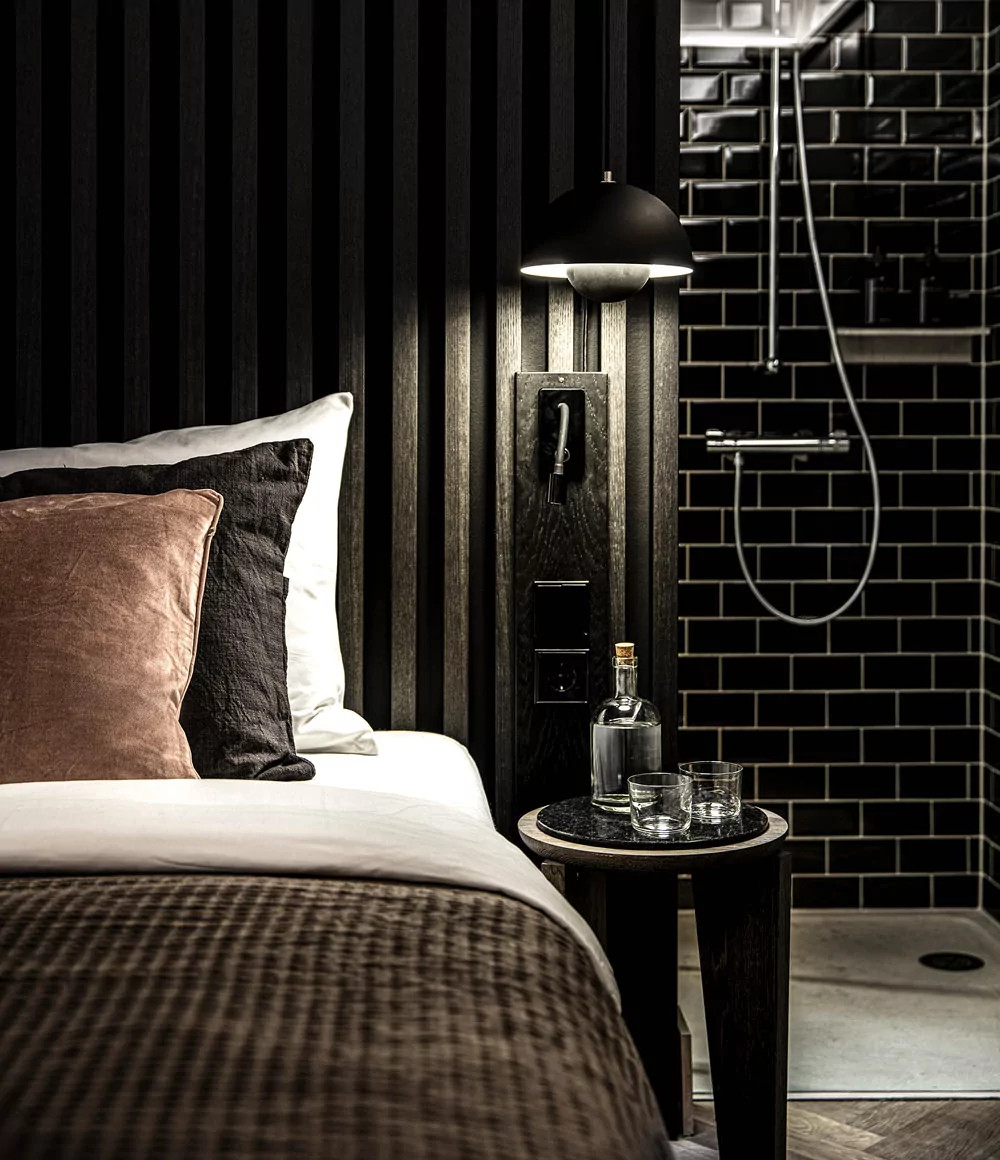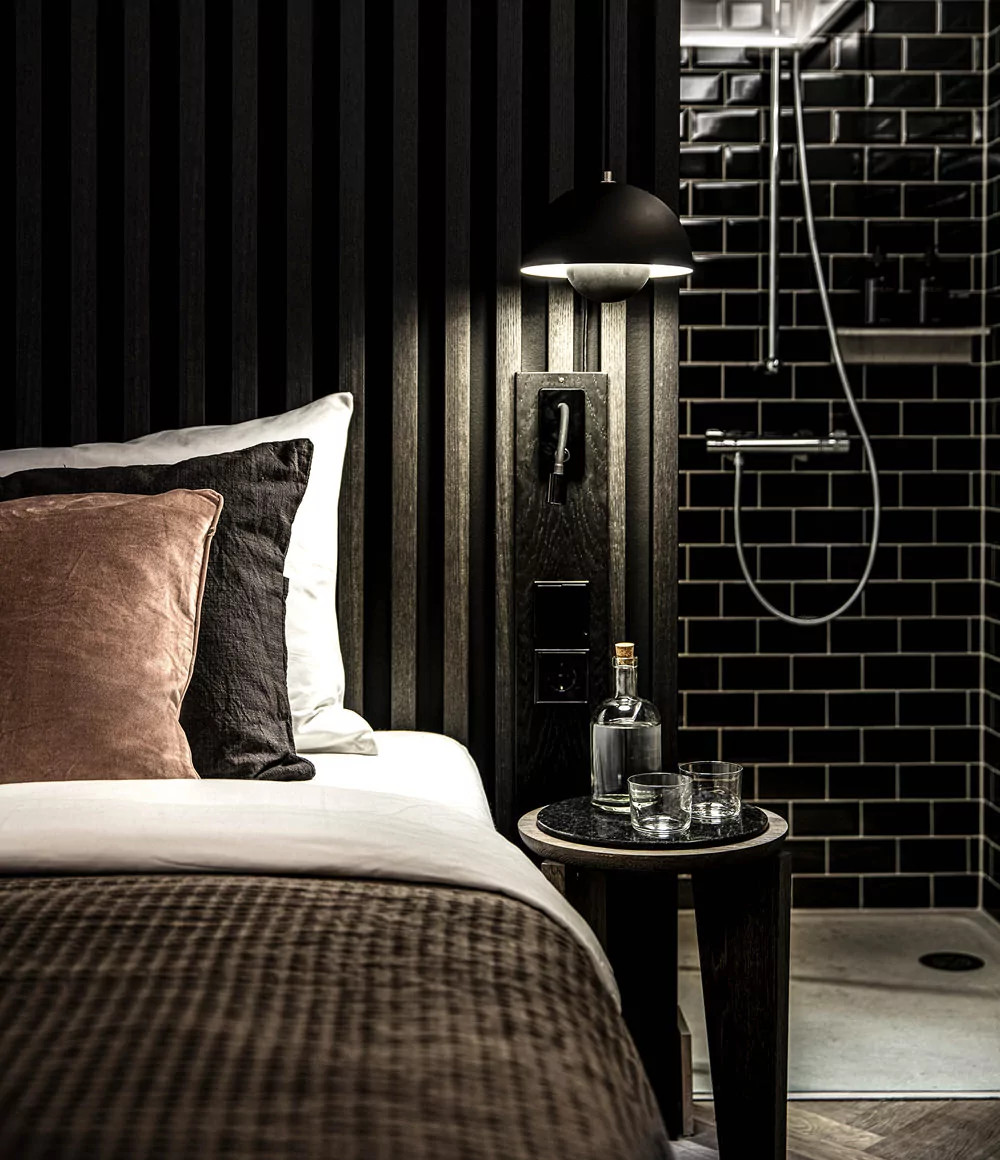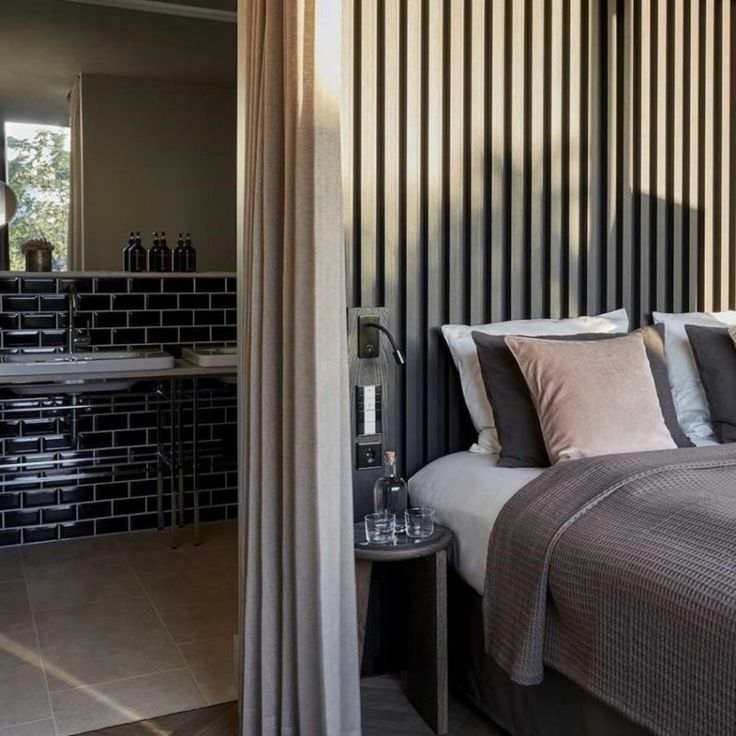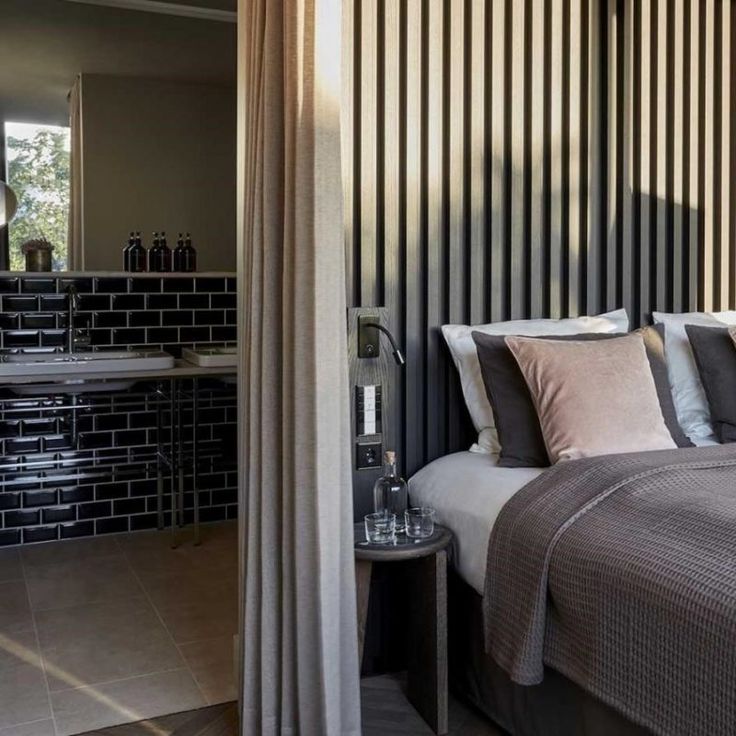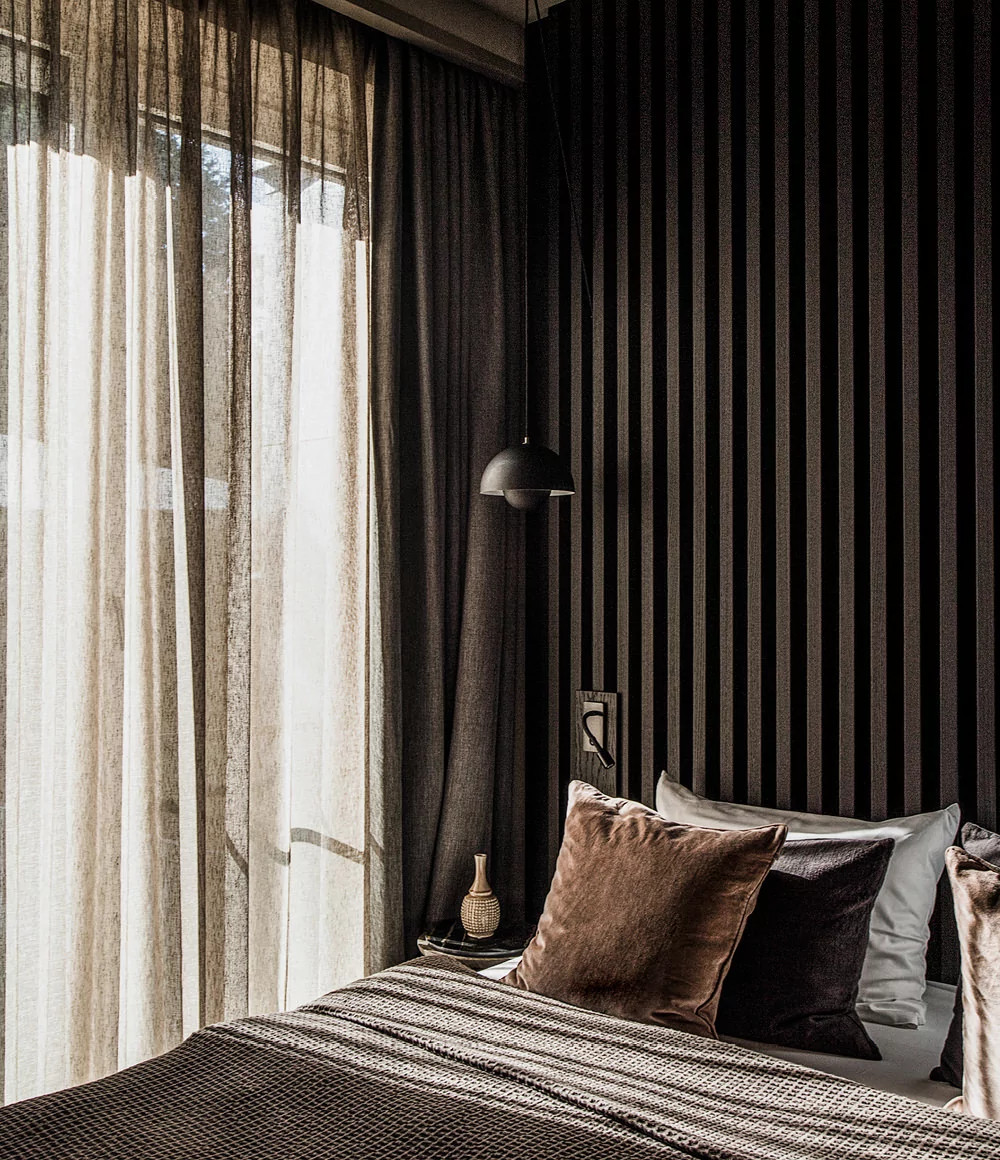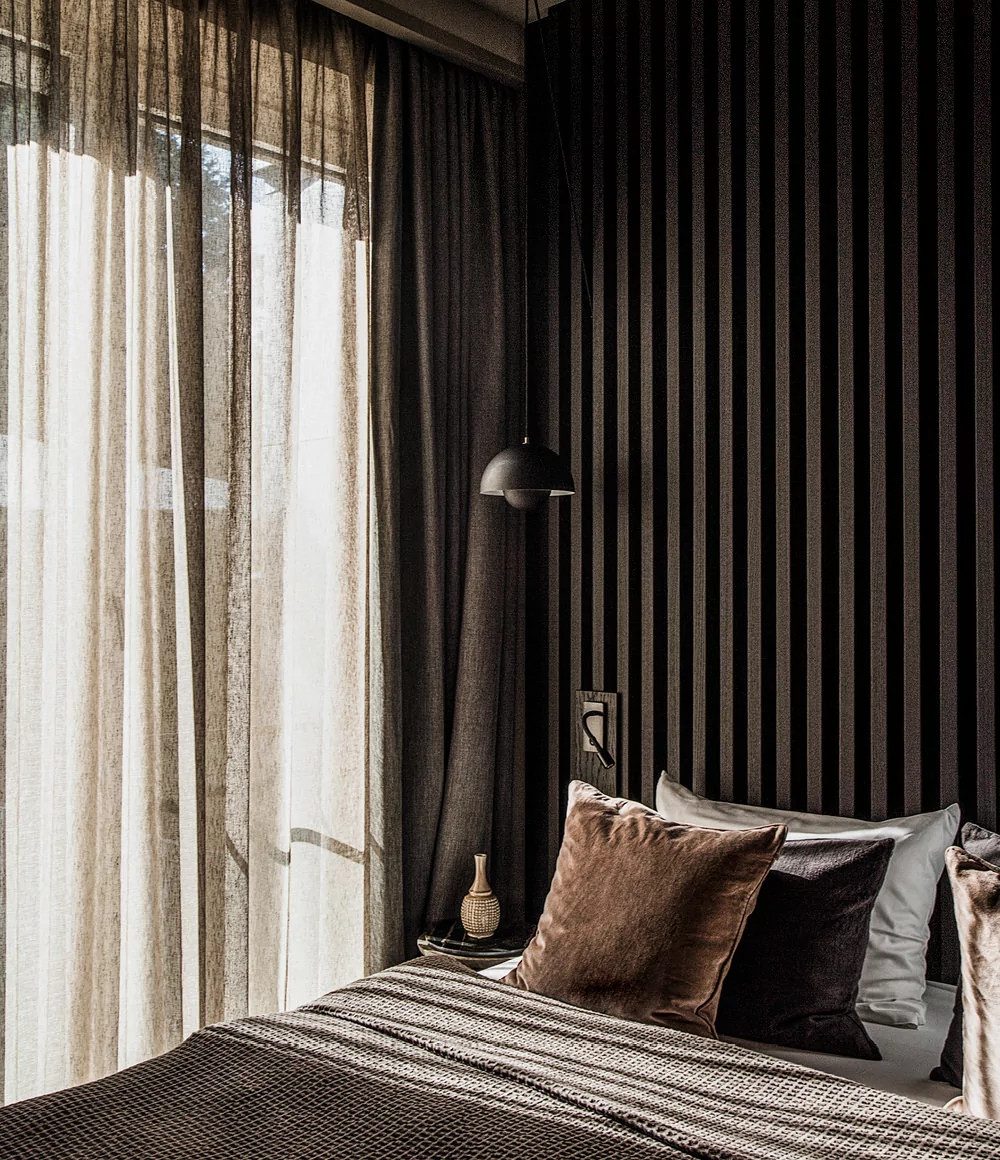 What alternatives?
You rent, you have two left hands, you don't have the budget to undertake such a job, you want a quick fix, here are two ways to follow for a hassle-free log decoration:
1) Trompe-l'oeil wallpaper
Quick, economical solution (although some backgrounds are relatively expensive), and quickly reversible if you get tired of this type of decoration. There are many brands that offer such wallpapers, some even custom. The cost price varies from 20€ for a roll of basic but quite satisfactory wallpaper, to several hundred euros for custom. The effect is quite amazing, and you often have to get very close and touch to realize that you are not in front of a real log. Some manufacturers offer it in a self-adhesive version, further reducing the amount of work that needs to be done. These are found in different colors, clear with dark seals, or clear seals to choose from depending on the supplier.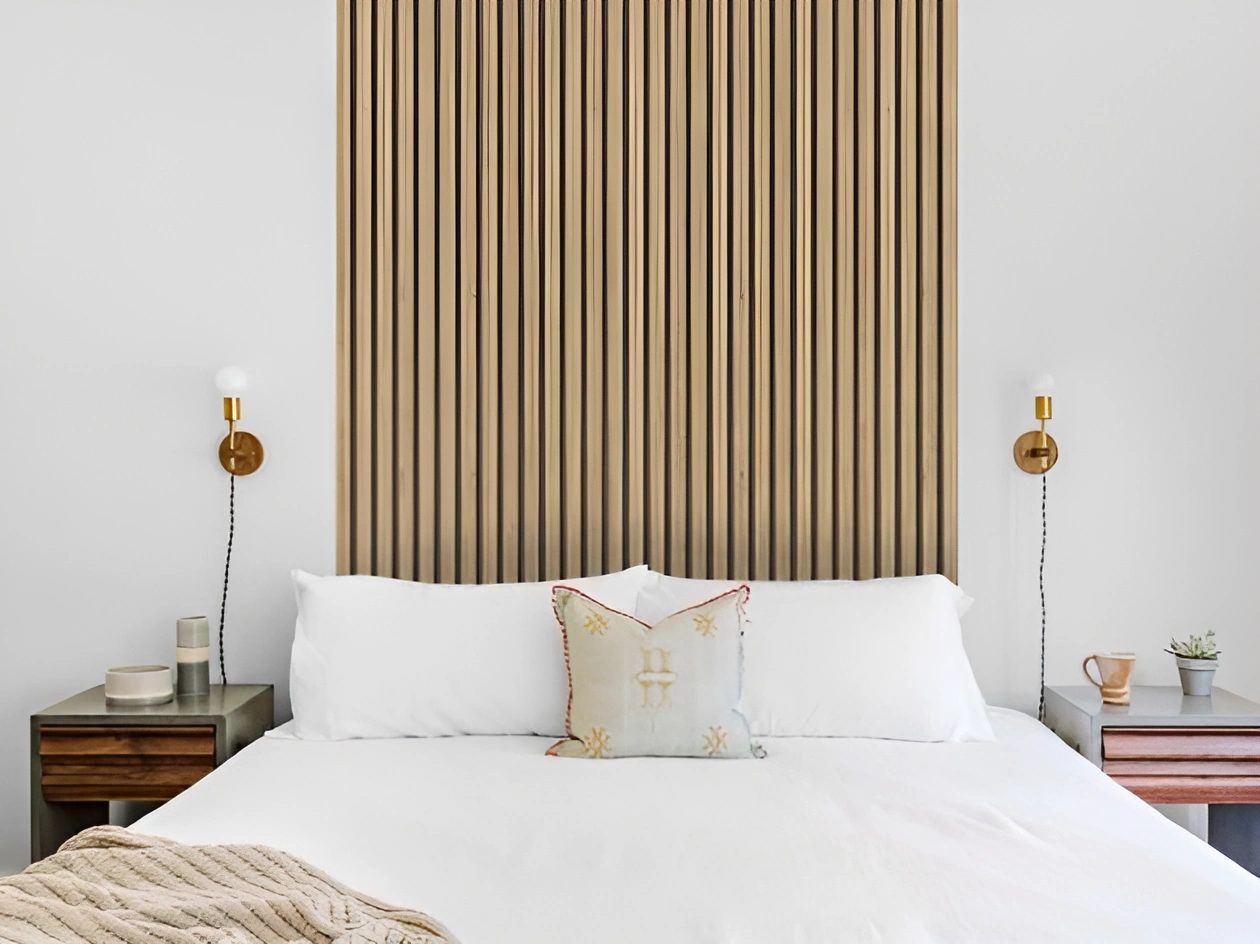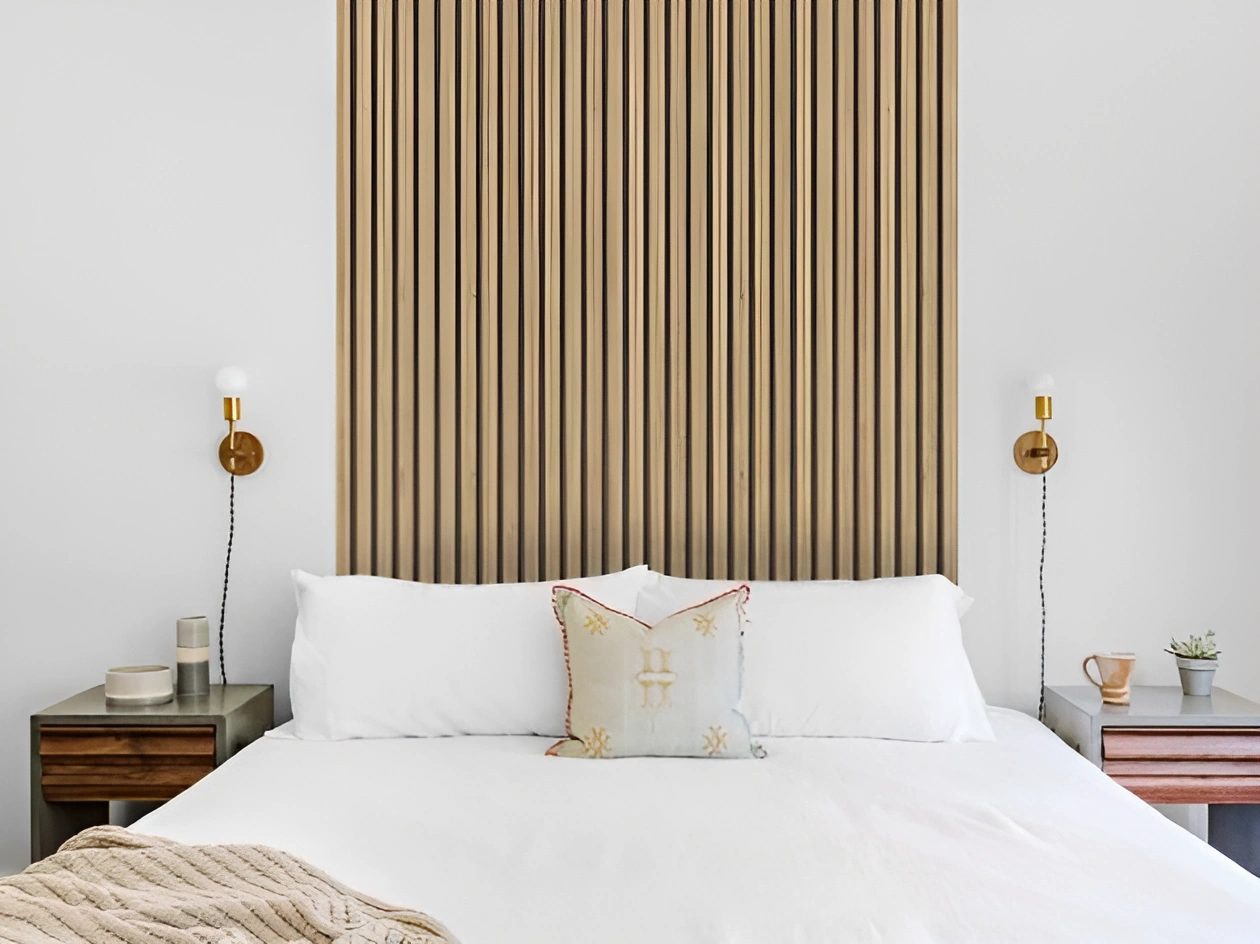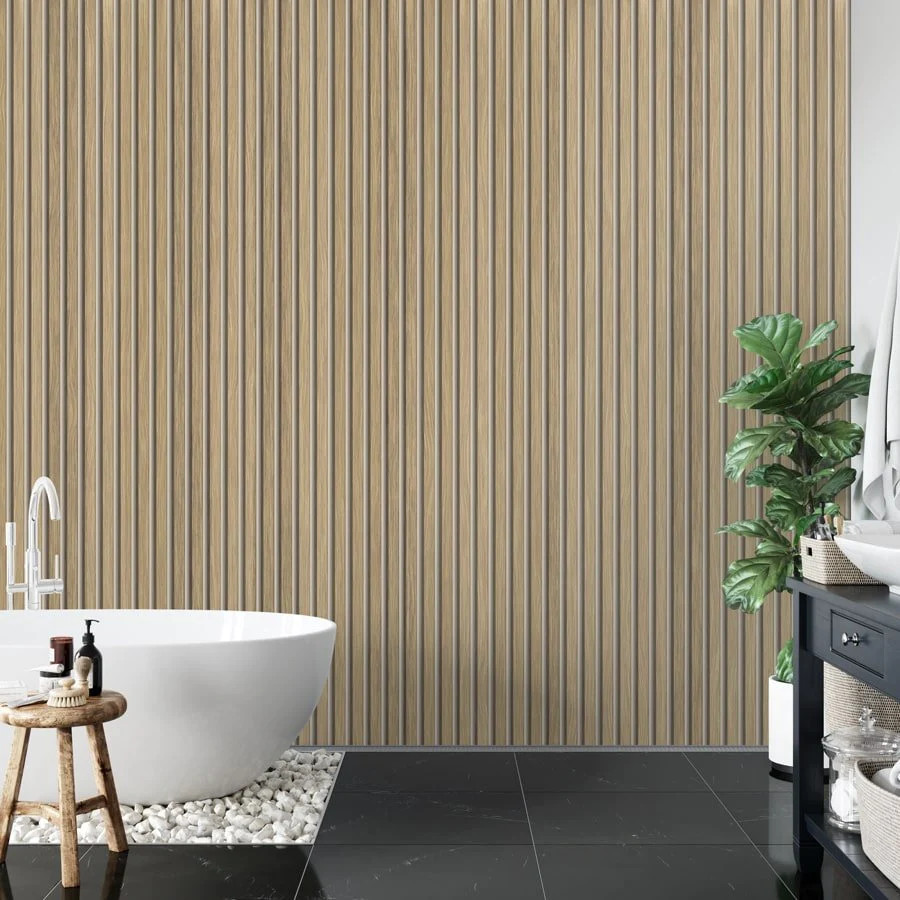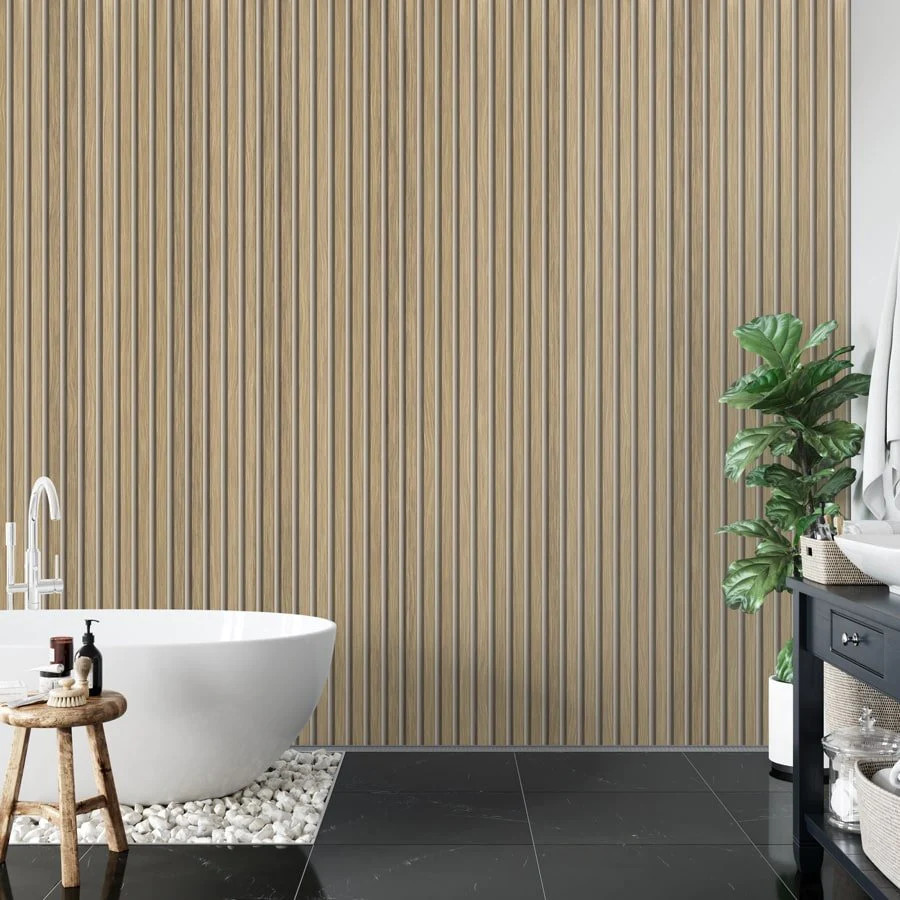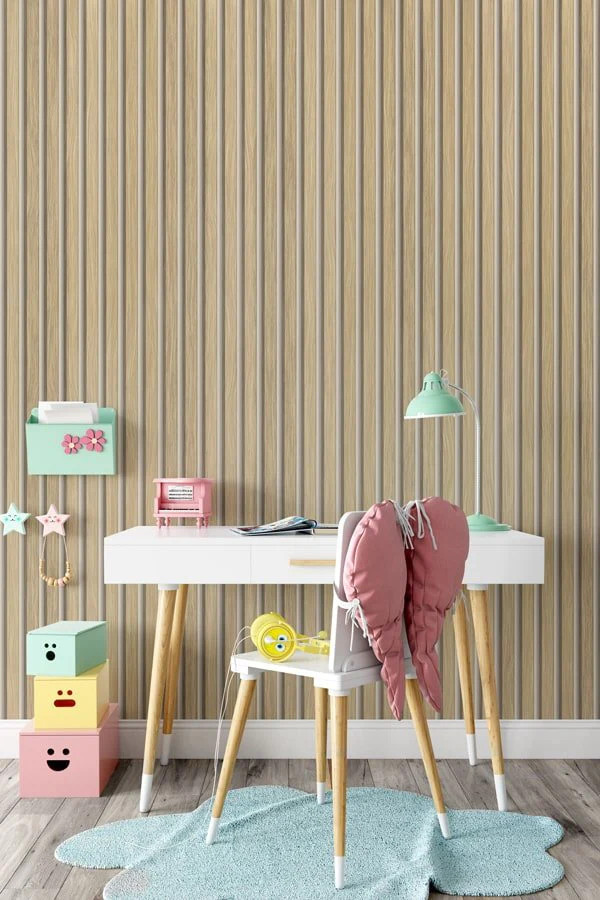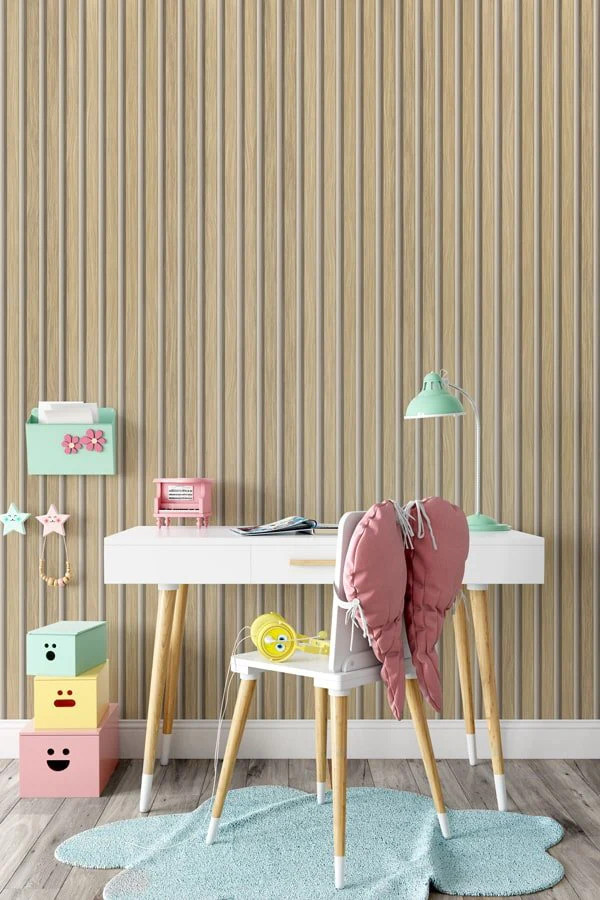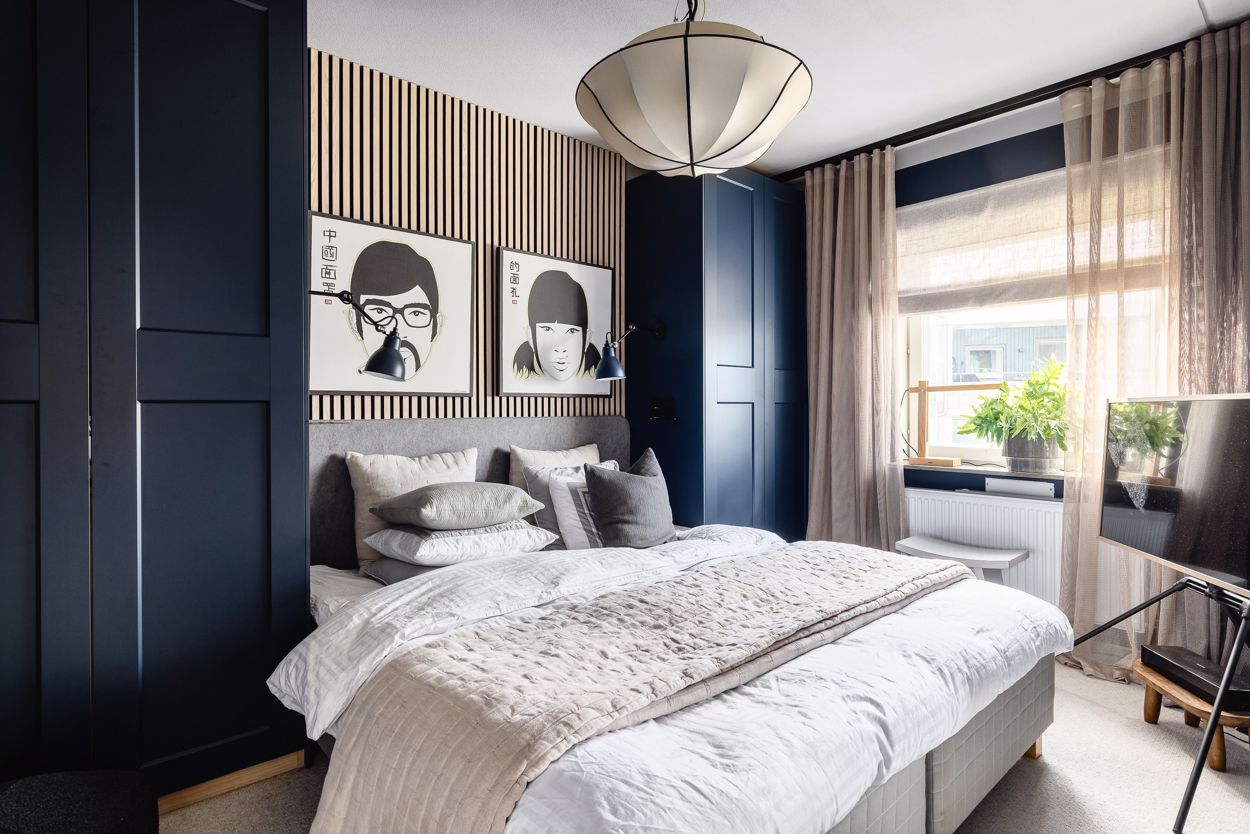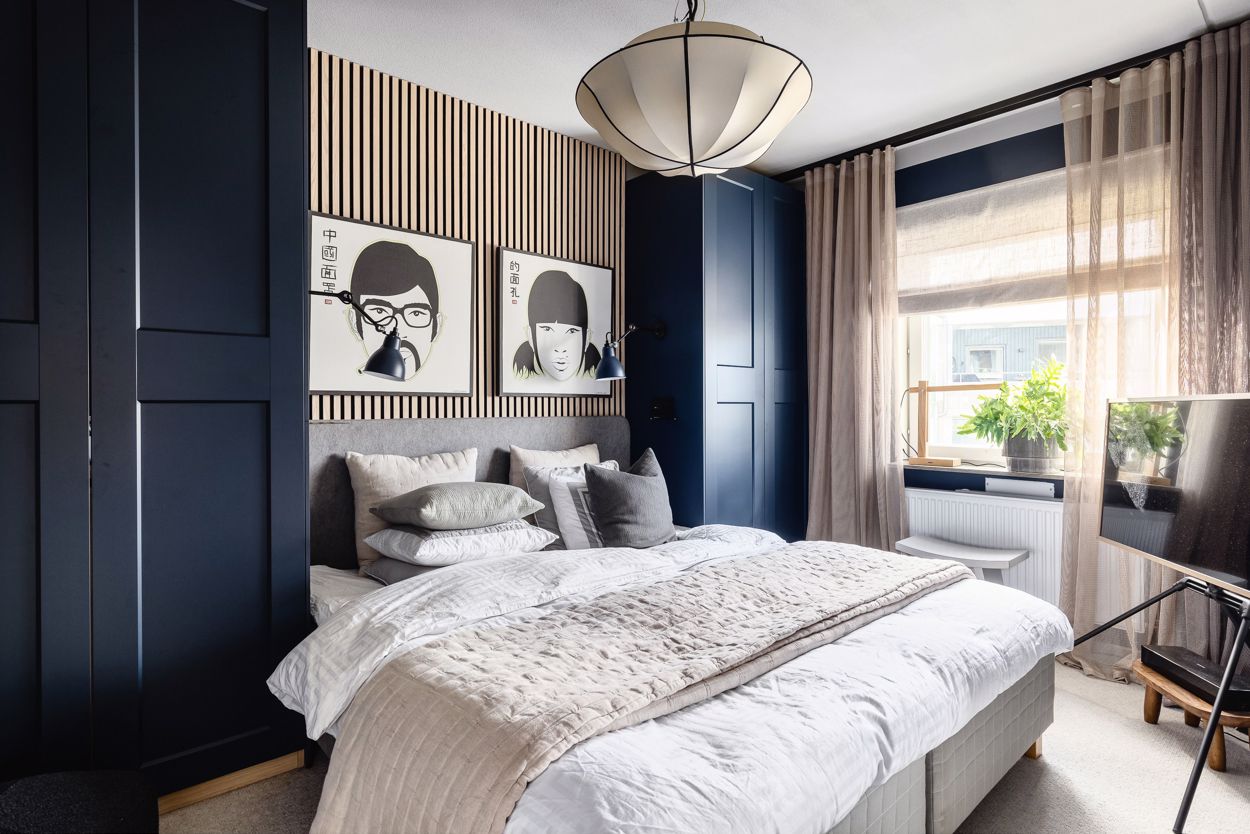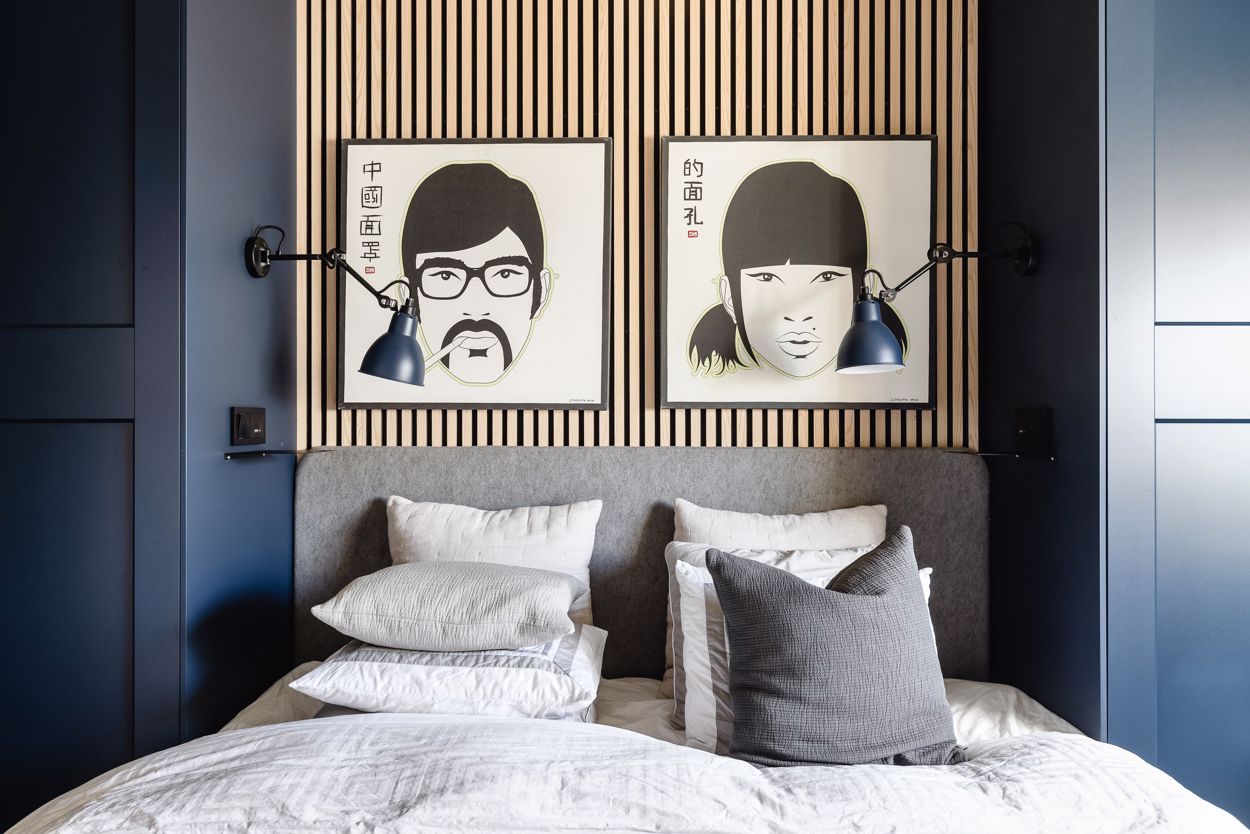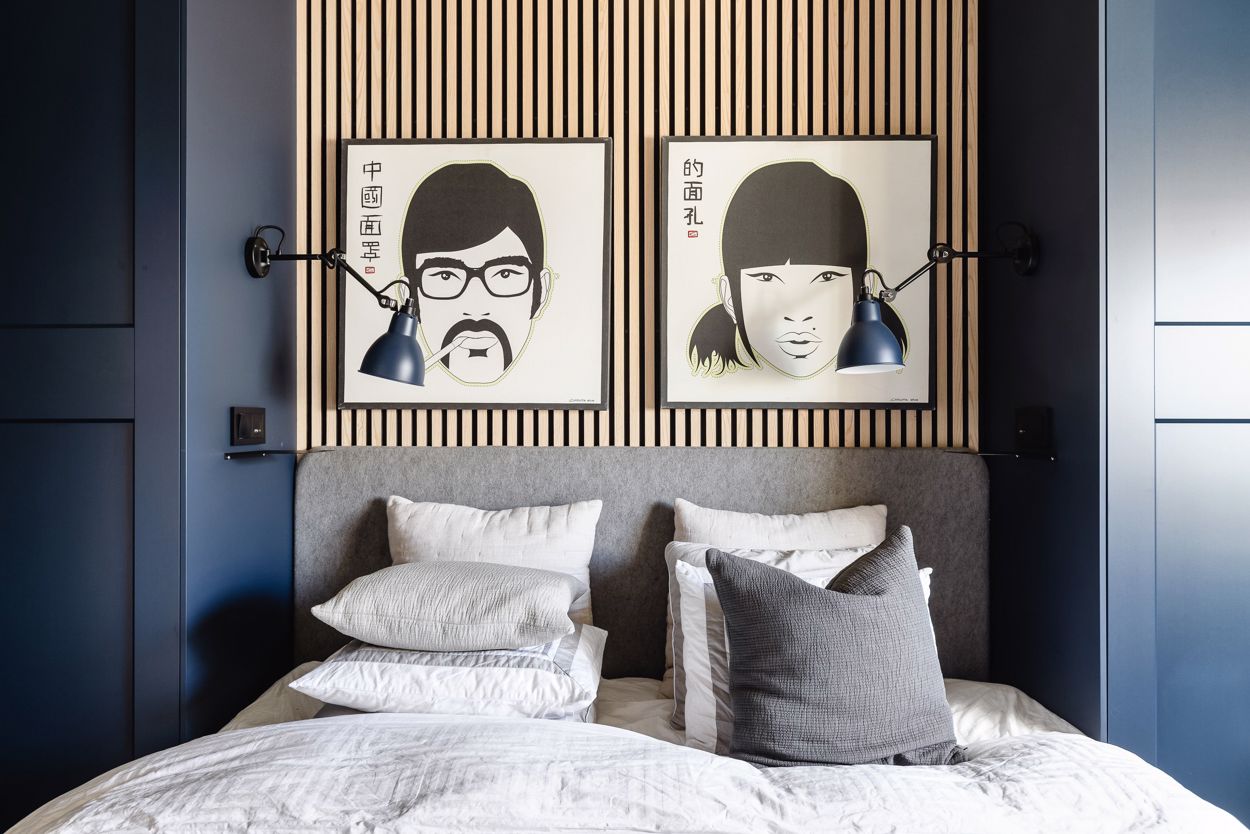 2) The ready to install acoustic panel
This is an expensive solution, but very easy to implement. However, it would rather be reserved for owners, because for a wall of 2.60 m wide and 2.50 m high, it will cost you around 1000 €, which is a good budget. But if the adjacent wall of your apartment or house is poorly soundproofed from your neighbors' accommodation, this solution has the advantage of reducing noise while you decorate. It can also be considered on a wall between a parent's bedroom and a child's bedroom, for example on all the walls of a room where music is played. Its application is limited only by your imagination.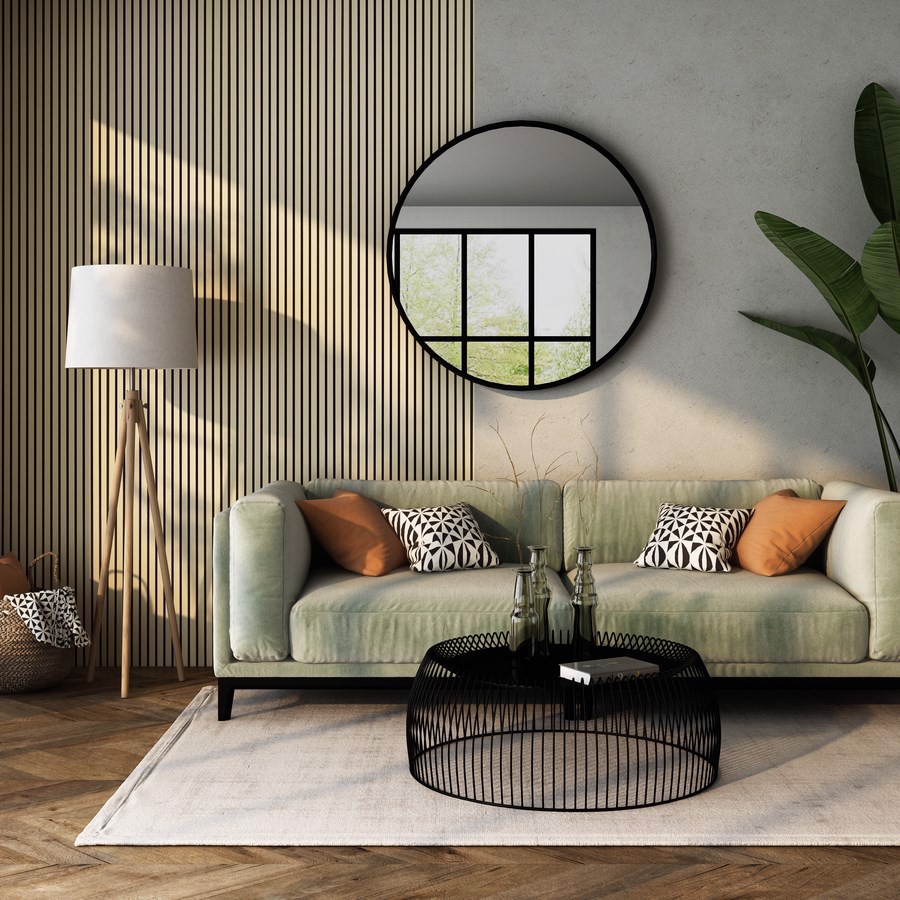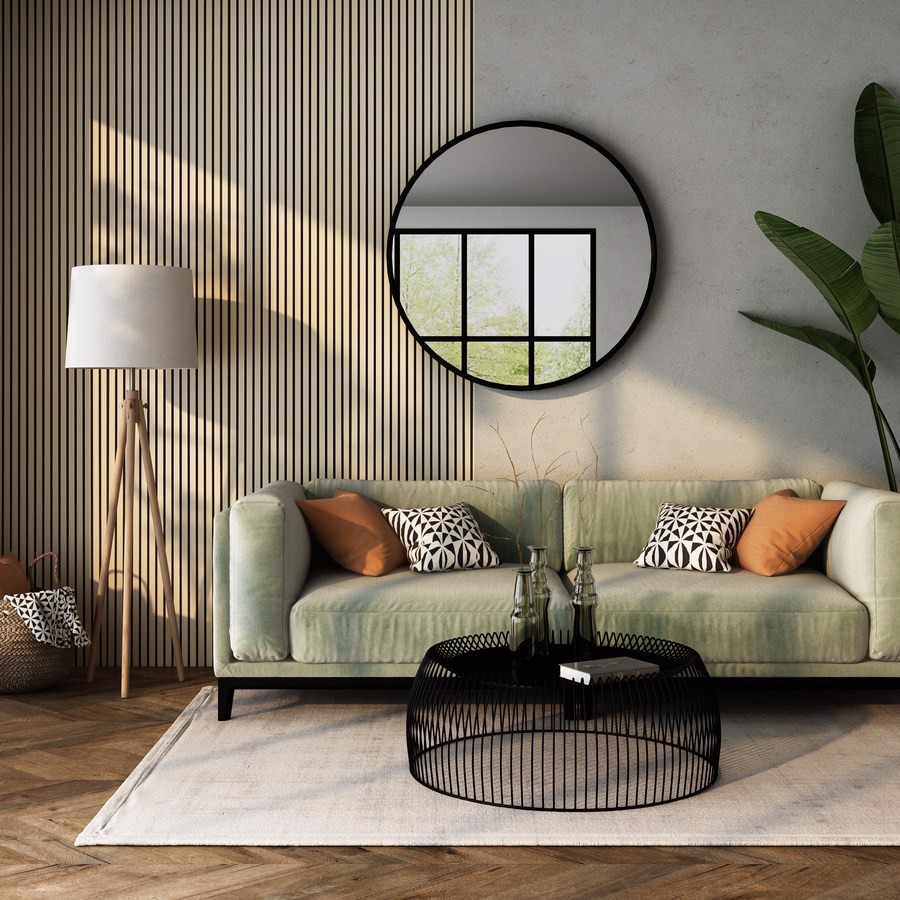 So tempted to decorate wooden blocks at home? I confess my weakness for the very original and timeless black version that will not be seen everywhere. What is your favorite version? Of course with black gasket? Of course with white gasket? Light wood like oak or darker? Black version? Make your choice to personalize your home or your apartment in style!
Shop the look!
Books