While some trends come and go, others have lasting appeal. In fact, they are much more than fads. They can make a room look and feel amazing for years. Start with the bedroom when adopting trending interior ideas. After all, it is one of the central spaces in any home. Read on for 2023 bedroom trends with timeless potential.
Since the bedroom trends of 2023 are so diverse, there are looks and ideas for every taste. Moreover, not all home decor trends for 2023 require the same effort to achieve. Surprisingly, some only require updating a few key things. Others are more effective as part of a complete renovation. Either way, there is an ideal trend that you can join.
The bedroom is one of the central spaces of any home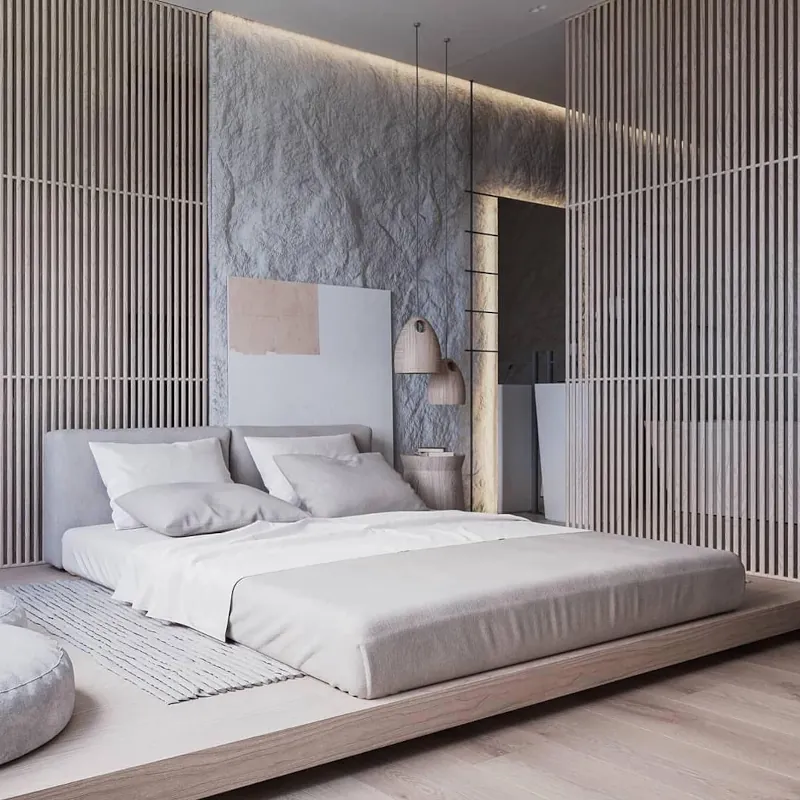 Bedroom 2023: Decoration
Maximizing relaxation was one of the biggest bedroom trends and decorating ideas of 2022. In 2023, this trend rises to sophisticated new levels. Now it's all about creating a spa atmosphere in the bedroom. The best part is that it is easy to implement. Just take inspiration from the characteristics of Japanese interiors. Functionality, simplicity and concern for well-being are priorities.
Give preference to natural materials as well as rattan and wooden furniture, and clay and stone decor. Don't forget it indoor plants can enhance the organic atmosphere of the bedroom.
Give preference to natural materials and clay and stone decorations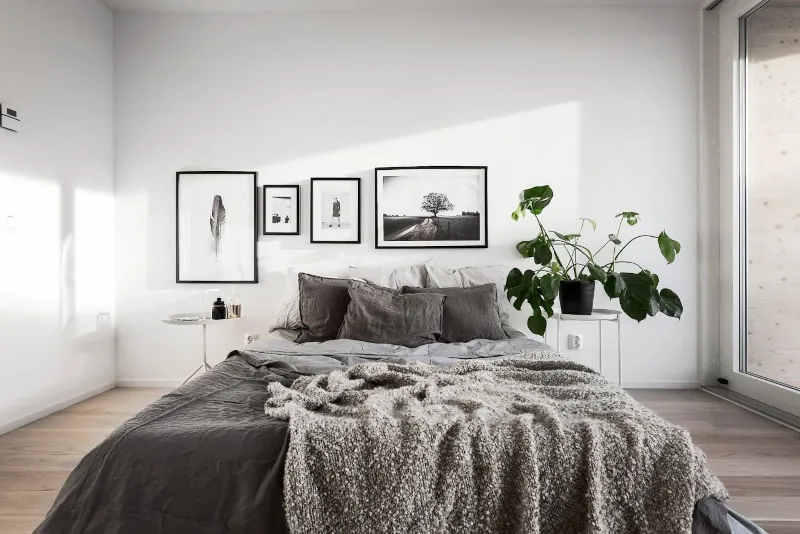 ---
---
What color for a 2023 bedroom?
Opt for a neutral and calm color palette create a zen room. Green will remain a staple color, but one of the most exciting bedroom trends 2023 has in store for us is the introduction of warmer, more comforting hues. The kind of colors that help you relax any time of day and drift off to dreamland for a restorative nap.
Opt for a neutral and calm color palette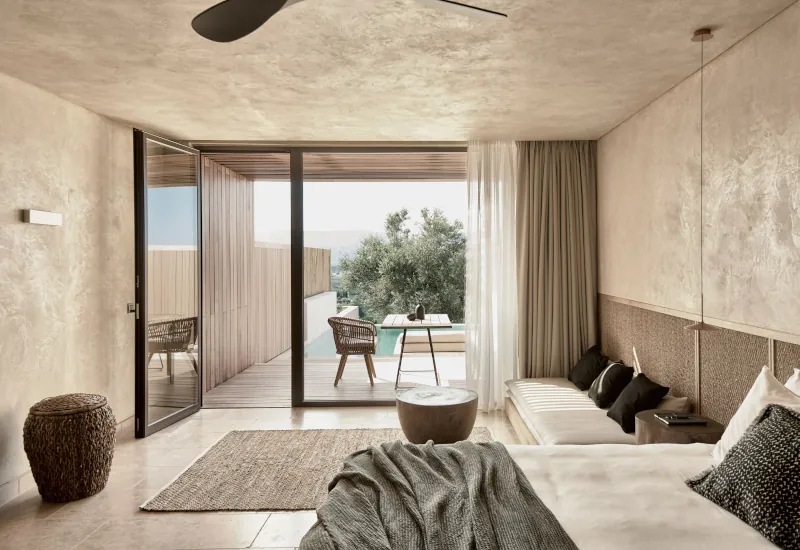 Colors inspired by nature
Think cozy shades inspired by nature, such as clay, terracotta or soothing pinks. These shades provide a sense of safety and comfort, helping you feel more connected to the natural world.
Or bet on lavender, known for its calming properties. This is a good color option for the bedroom because soft purples are feminine, soft and elegant and have the ability to bring order to a chaotic space.
Focus on cozy shades inspired by nature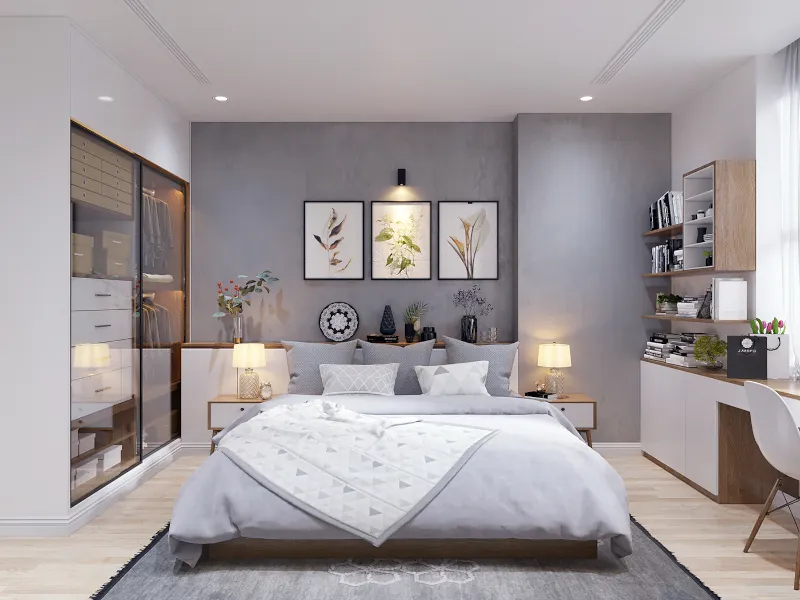 Bring biophilic motifs
Last year's addiction to all things natural and organic isn't going away anytime soon. One way to bring these designs into the bedroom is to create an escape with a mural. Try forest landscape backgrounds, which bring a visual element of the outdoors inside.
Science tells us that just looking at nature relaxes the mind and can even help us recharge, which is very conducive to a good night's rest. Adding nature-inspired designs to the bedroom also has long-term benefits. Indeed, people who are more in touch with nature are generally happier. So a few leaf prints will do your mental health a lot of good!
Bring nature into your home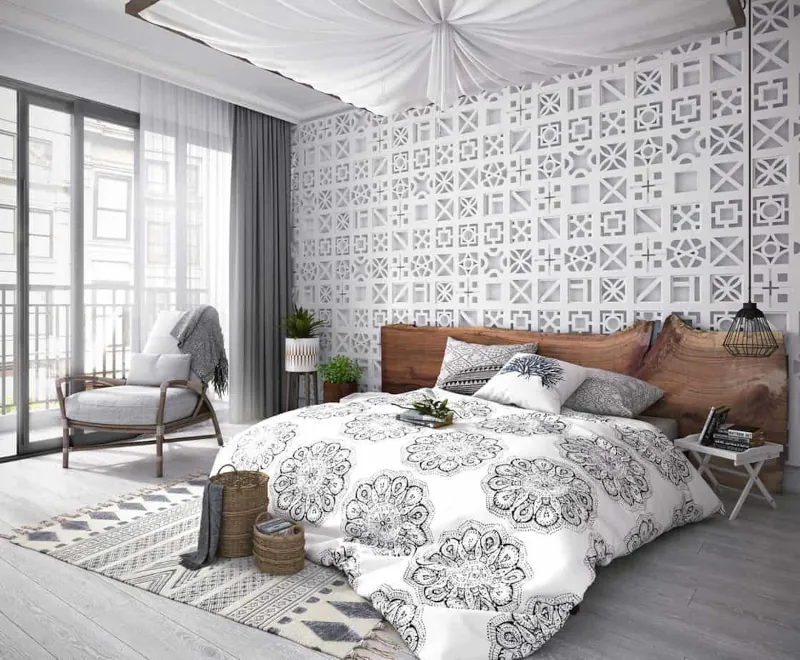 Focus on flowers
The power of floral designs is another way to bring comfort into the home while celebrating nature. What's more, there are so many different ways to explore these patterns in interiors. They are both pleasant and soothing and bring a sense of comfort to the bedroom. Floral backgrounds and fabrics can soften even a cold, minimalist space.
Opt for a wallpaper with floral motifs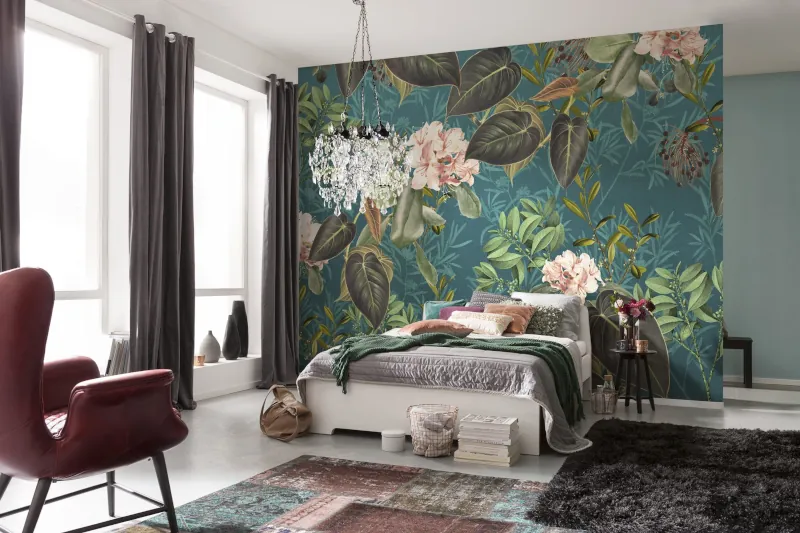 Adopt the Japanese style
Note that this style is particularly suitable for small bedrooms. That's because it can help you cut expenses, get back to basics, and only invest in the things you need (or bring you joy).
Go for simple walls and add textures to energize the space. You can also try japandi murals and choose simple furniture to find the perfect balance between cleanliness and interest.
The japandi style is particularly suitable for small bedrooms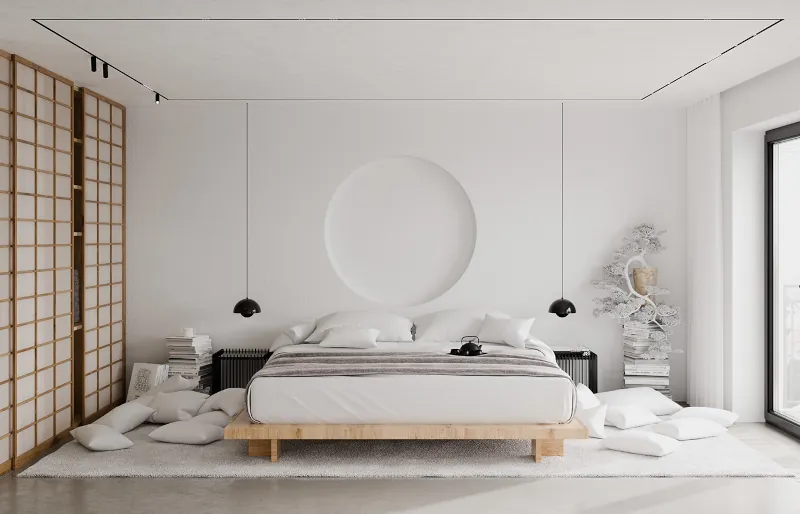 Introducing gold accents
Know that gold accents can instantly lift and rejuvenate the bedroom. Gold finishes are incredibly versatile and fit in both minimalist and maximalist environments.
Gold accents can instantly lift and rejuvenate the bedroom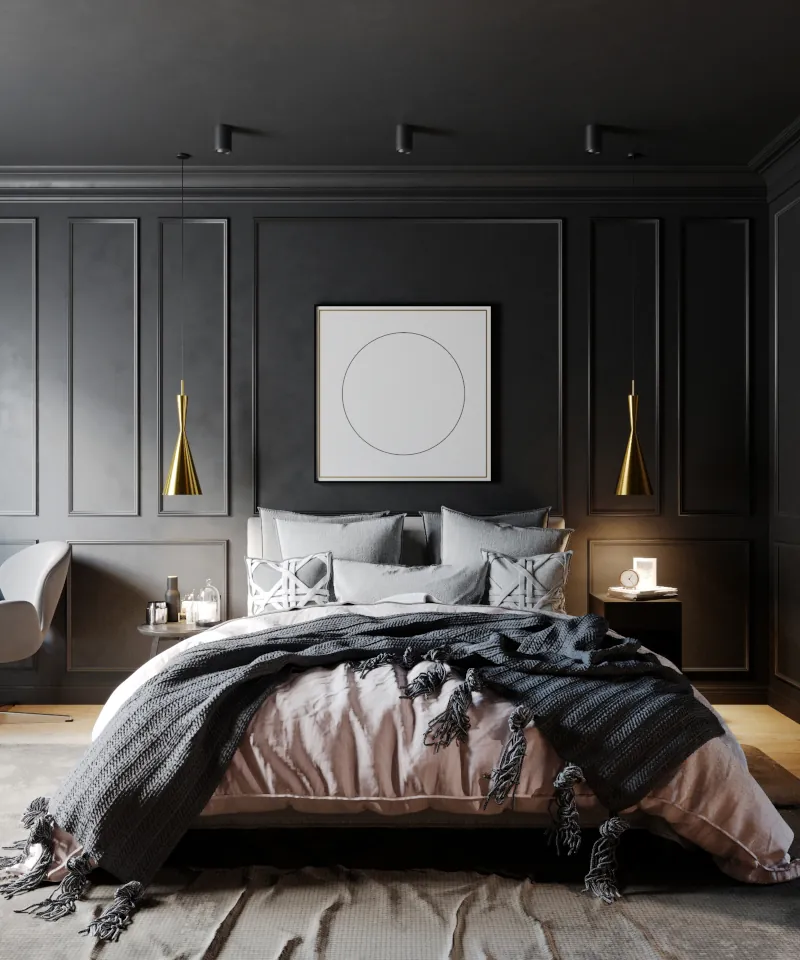 Decorating trend 2023: Bedroom
Curved design is on the rise and we see it in all its forms – from arches and curved doors to rounded corners in furniture. These shapes are also increasingly used in prints, fabrics and backgrounds.
While clean lines create order and symbolize strength, curves bring fluidity and dynamism to your interior. According to experts, they can even improve sleep and well-being (due to the softness and organic appearance of the rounded shapes).
The curvy design flourishes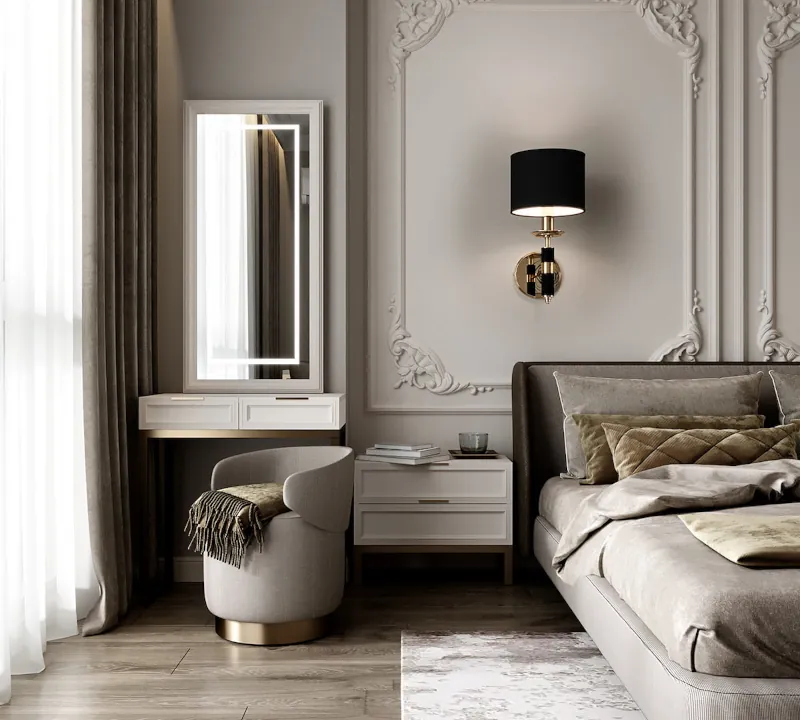 What curtains in 2023?
One of the most pronounced trends of 2023 is the return to organic and natural, natural beige colors. So unlike last year, sheer white chiffon and organza transparent tulle have been completely replaced with natural materials such as linen, cotton and silk.
Choose natural materials such as linen, cotton and silk for curtains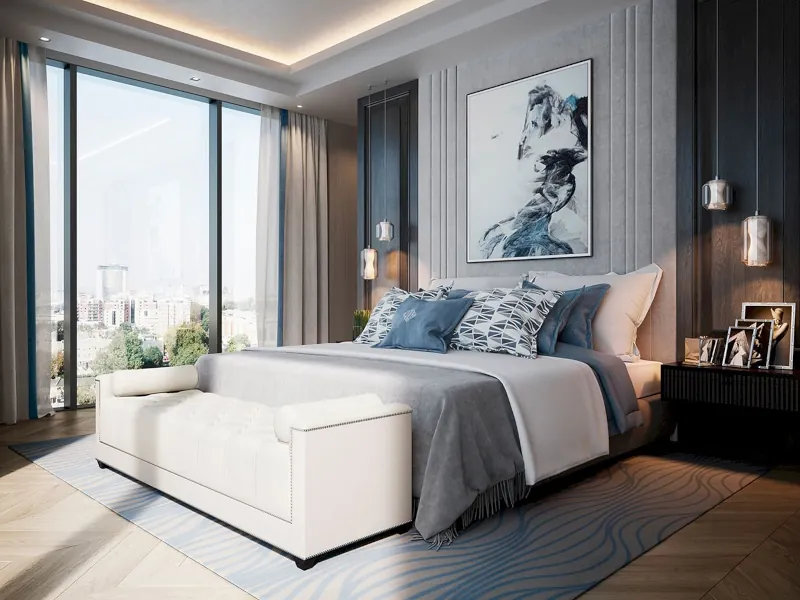 Focus on calm colors inspired by nature
Floral patterns are flourishing this year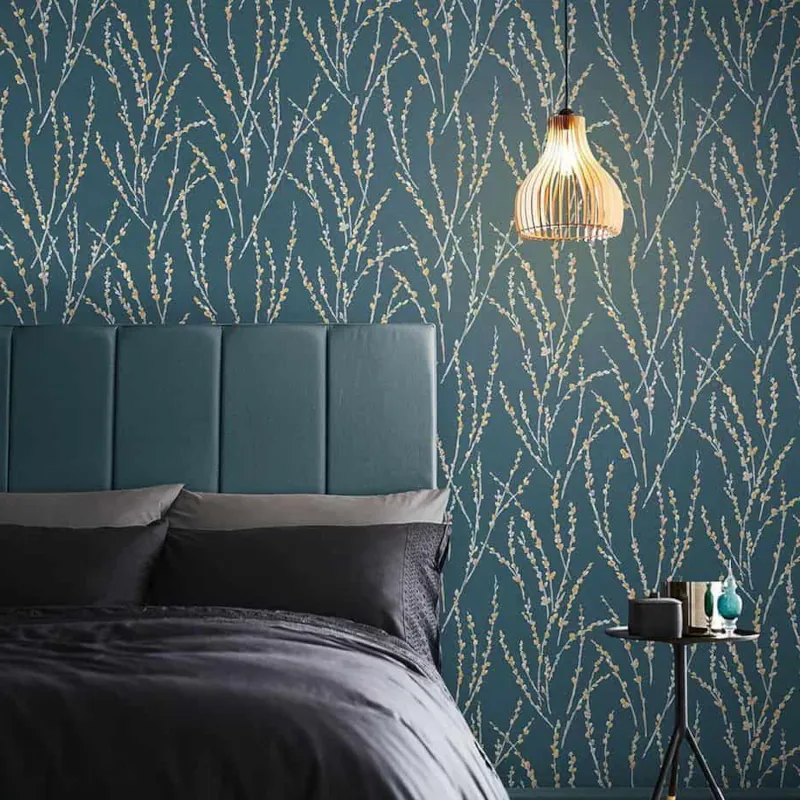 Create a Zen space by using neutral colors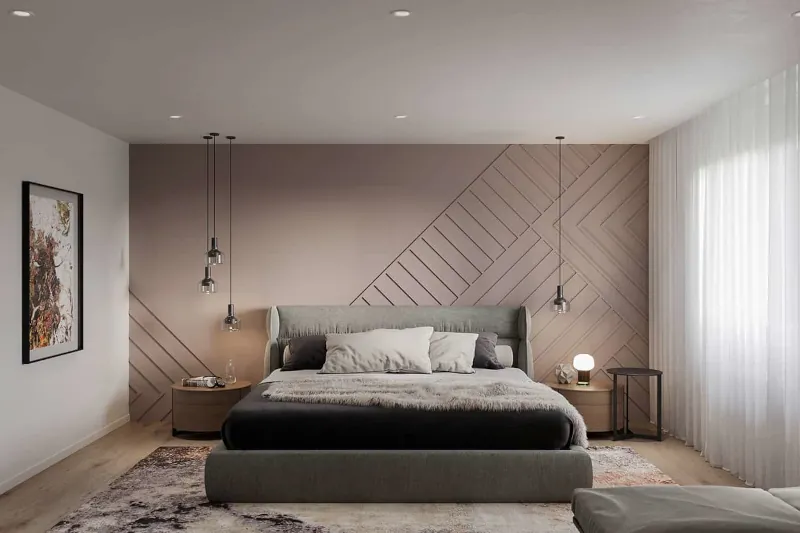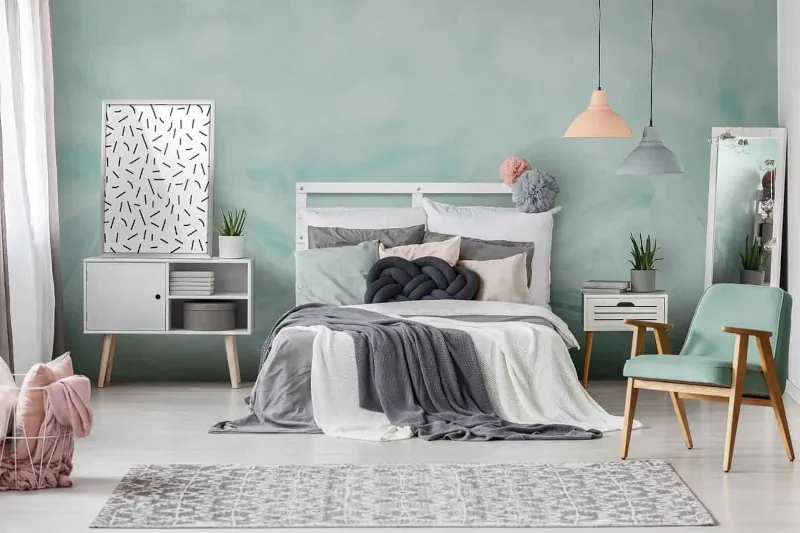 Sources: