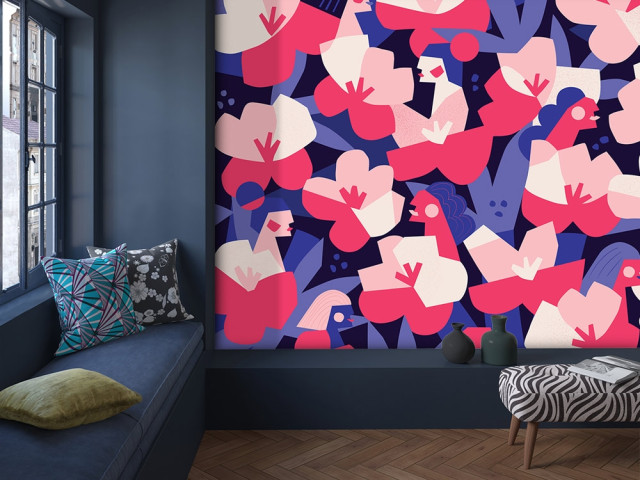 10 decorative ideas for mixing paint and wallpaper © Etoffe.com
To liven up your living room, bedroom or kitchen, create a real decorative effect or even demarcate the space, paint and wallpaper are an ally of choice to transform a room and give it character. Here are 10 smart ways to combine them and wake up your interior.
Champions of decorating, painting and
wallpaper
is no longer content to simply bring color and dress up our walls. Besides their decorative potential, they are also
very effective in transforming a room
. Well chosen and used in the right place, it makes it possible to emphasize volumes,
demarcate the space
to create a separation or reorganize a room, and of course to create a real atmosphere. It is still necessary to know how to associate them or, on the contrary, oppose them. And good news: whether it's to energize walls that are a little too white, to
create perspective
or to highlight certain elements, everything is possible or almost. Indeed you can
play on the harmony of colors, or on the contrary on the contrast
to create a dramatic visual effect. Something to satisfy all decorative desires, from the wisest to the most daring.
pastel colors or more honest, small or large patterns, classic wallpaper or panoramic decor, here are 10 decorative ideas to inspire and mix these two wall coverings in an original way.